10 important things to consider while choosing an ideal Mobile Testing Partner
August 10, 2016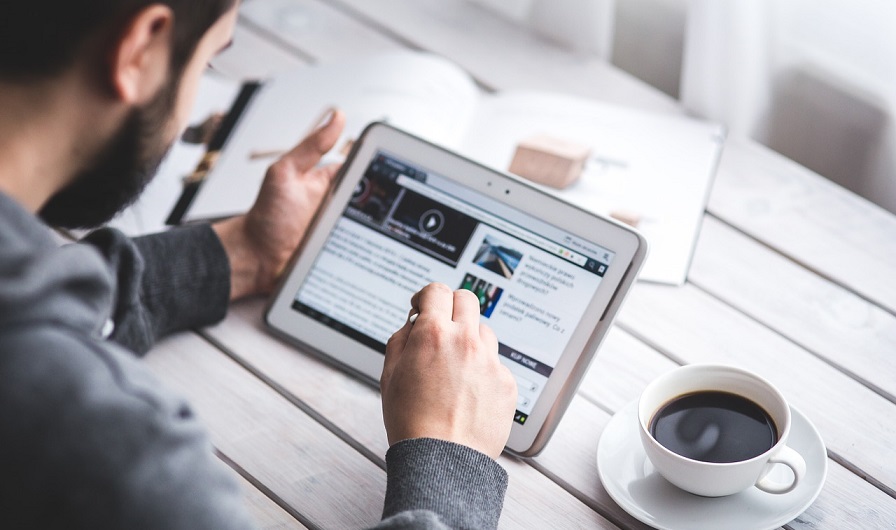 We are the inhabitants of the times when the endless technological advancements have surpassed everyone's expectations. Let's say for an instant, smartphones have brought about a great transformation, not only in the life of a common man but also for the enterprises. At the same time, because of the rising competition in the market, the enterprises remain worried about the performance of their mobile app, how proficient it would be when it reaches the end users and how it will affect its brand image. Thus, in order to evade that fear, this blog is an attempt to talk about the key factors to keep in consideration while choosing the appropriate and robust mobile testing solution, to drive your business.
While searching for a mobile testing vendor, you have to make sure that you are right-shoring your business, not just outsourcing to save cost or on-shoring to avoid hassles. With myriad of operating systems, variety of end user devices, different nature of networks and network conditions, there are endless number of permutations and combinations applied. This calls for the need of the ideal mobile testing solution/vendor in order to carry out the complete testing of the mobile apps. These are a few questions to consider before you begin with your relevant selection:
1. Does the mobile testing solution support manual as well as automated testing?



Talking about an ideal mobile testing solution, it is important to note that it supports both manual and automated testing to have an eye for quality. In case of manual testing, since the QA team has to check every functionality manually or by hand, in some cases, it is considered effective to begin with or to carry out adhoc testing or to carry out small changes.
On the other hand, automated testing involves running a script to carry out the steps, it is envisaged optimum for saving time and money for repeated functionalities. It is essential to choose an effective test automation tool and to expand its utility in order to reduce the costs of regression testing and improve ROI. It has been said, "if you don't like testing your product, your customers won't like to test it either." 
2. Do the native apps, web and hybrid apps, all are covered under the mobile testing solution one chooses?



 Depending upon the needs and the requirements of the customers, the apps are developed. Native apps have a richer functionality and are written in a particular language of the mobile operating system. They offer a reliable and remarkable end user experience.
While, the web apps are the mobile version of any website, written in HTML5 or Java. On the other hand, hybrid apps, are faster and are easier to develop and possess the benefit of cross platform development.
Therefore, the appropriate mobile testing solution is the one that has the functionality to test all the three types of apps. The test must be performed in accordance with the special characteristics and functionality of these apps.
3. Does the testing solution is able to test the mobile apps under virtual network conditions?
In the testing of mobile apps, checking for the network, latency, jitter, bandwidth (2G,3G,4G, LTE,Wifi, DeadZone) are considered as the important factors for an outstanding end user experience. Thus, quality assurance process involves looking for these network variables so that the user does not feel disappointed while using your app.
4. To go for mobile testing on real devices or on emulators?
Mobile app testing on emulators comes with a series of advantages. Primarily, it is free and open source and allows duplicating every nuance of original device's behavior including both hardware and software.But, there are certain challenges to deploying them as well because one cannot be sure if the applications would run in the same way on the real devices as well since all the features are not completely emulated.
Moreover, some of the essential factors like battery overheating/interference with other apps are not considered. Low testing speed, limited OS support, cost factor for a good simulator are also some of the obstacles. This is the reason why testing on the real devices is considered as the viable option to get to know about the real end-user experience.
So now the question arises, what to do? One can use emulators for some tasks and real devices for the others totally according to your needs.

5. Get a Better Cover for Your Investment!
Before beginning your search for an appropriate mobile vendor, you must do a task of looking for some quintessential factors. Do they provide a framework that is compatible to your SLA's (Service level agreements)? Are they able to provide latest environment and technology in use? Do they have latest readily available infrastructure?  While looking for a befitting vendor, it is important to get a clear picture of its expertise, its services and its capabilities to get an idea, of how much beneficial it can prove to you.

6. Timely Project Delivery
Many a times clients look for speedy services for early market entry but inevitably they have to come to a halt when vendor locks them on time constraints due to their predefined mandate processes. Thus, it is necessary to search for a vendor that is able to understand the requirement of the organization and should be agile enough to accommodate client's need.
7. Readily Available Team
While hiring for an optimal mobile testing vendor, the clients may encounter a difficulty in hiring a complete team from scratch and they need to go through the entire HR cycle. This calls for a need to go for a vendor that offers a readily available team of experts in mobile OS, test automation and testing, whom the customers can hire either part time or full time as per their needs.

8. Is your application safe, secured and deliver a unique experience to end users?
Look for mobile functional, performance, security and compliance testing! An end user would expect that the application they have downloaded, works in a soothing manner without any unnecessary interruptions otherwise, there are a lot more options available in the market.
      1. Exceptional User Experience - If you want your mobile app to grab the attention of a wider spectrum of people, it is important to look for these two essential factors. It must be on-the-go and simple-to-use application and is able to provide an excellent user experience which surpasses their expectations.
     2. Performance Testing - It is a common observation seeing people getting frustrated with the application getting crashed because of the load of the number of users using it at one particular time. This may greatly impact your brand name since these days, a mobile app is a way to introduce your product to the target audience.

     3. Security Testing - Yes! Cross site scripting, or leakage of data storage is again a crippling bottleneck to the pathway of a budding business.
 Authentication and Security - Security and authentication are again the top most concerns to take into consideration for any mobile enterprise. On-device encryption, access control, offline authentication are some of the mechanisms that come under this way. These keeps your brand name at a distance from any public embarrassment or legal action.
     4. Compliance Testing - As the name itself suggests, compliance refers to conforming to the regulations with internal and external standards. In other words, one can say that it is an audit of the system.
9. Idea of Script Re-usability
Now a days, what the customers and the enterprises are looking for, is the appropriate way to save time, cost and money. Therefore, while choosing a relevant mobile testing solution, it is essential to envisage that it provides the ability to reuse test scripts across the wide range of devices that come with the same operating system. This eliminates the need to write same scripts all over again which gives an assurance of accelerated time to market.
10. Mobile Cloud Testing

Whether a startup or a full fledged enterprise, there is a need of a mobile testing solution that enables remote access to the developers and testers sitting on the other place than the test devices. A mobile testing solution with which provides the ability to remotely access the devices, assure scalability, flexibility and the issues arriving due to Device Fragmentation and Operating System Fragmentation can be easily resolved.