4G LTE in India : A big-bang surprise waiting to explode
April 1, 2015
Who does not like surprises?
Whether it's in our personal or in professional life, we all love surprises. Well, Indian Cellular Industry is awaiting one too: 4G LTE (Long Term Evolution). In a layman's language, India is inching closer to a better, smarter & an efficient technology platform for mobile communication. Each generation of mobile technology upgrade raises the bar on how much data it can consume, and that's what is expected out of 4G LTE in India.
Evolution of LTE/4G
LTE has changed the rules of the game. Modernizing their network to LTE is now the top business priority for all cellular operators, around the globe.
4G LTE is not a new kid on the block but have been here for a long now. 360 commercial LTE networks now operate in 124 countries worldwide. 96 new LTE networks launched in 2014 & this number is expected to reach beyond 450 by the end of 2015. According to a recent study, 65% of the world is expected to be covered by LTE by the end of 2019.
India is now shifting gears to LTE. Indian cellular operators have been struggling lately with recovering costs of spectrum post 3G spectrum auction and probably that's the primary reason for the delay in commercial launch of 4G networks in major part of India.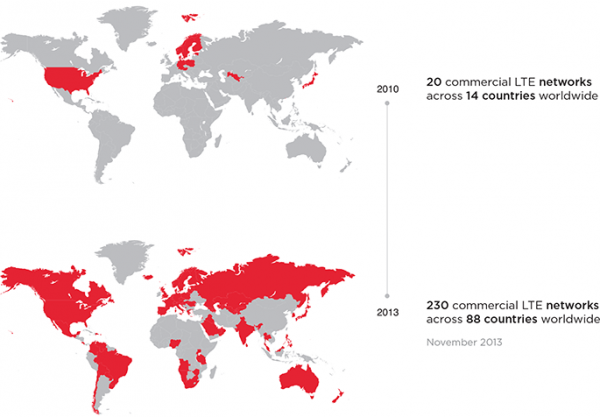 Source: http://www.ittoday.co.kr/news/articleView.html?idxno=41792
Moving Ahead from 3G to 4G LTE
Cellular operators are already experiencing greater demand of data with excellent network quality and this is well poised to grow with the launch of 4G LTE in major parts of India. Therefore, it becomes inevitable to select the right set of network elements to march towards better network performance, foreseeing this more cellular operators are opting to bypass 3G and  are moving towards 4G deployments.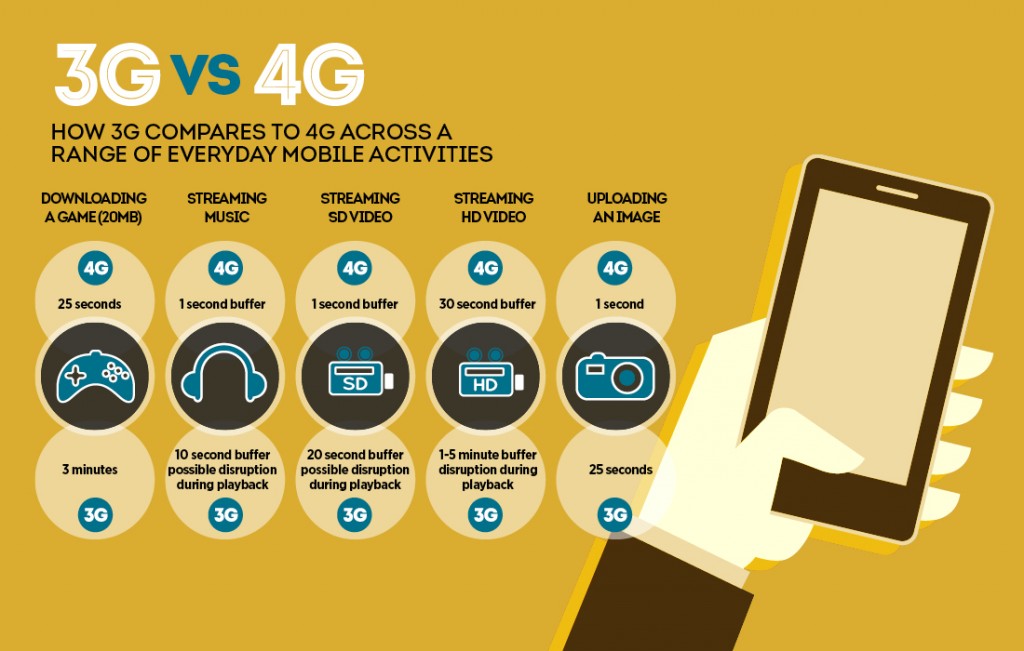 Source: http://www.theneweconomy.com/infographics/infographics-tesy
Be Wise Enough
As we move towards better data throughput, higher modulation schemes (as compared to 2G & 3G) are implemented within a base station equipment. Your antenna solution should be able to support that. Antenna solution is said to be heart of any network deployment and with 4G LTE in foray, it becomes much more critical to choose right-fit antenna solution with optimum and efficient performance. So, what are the factors that are to be taken care of while selecting the right antenna. Here are some:
LTE antennas are required to provide optimum coverage and minimum overlap between adjacent sectors as LTE requires clean sector handoffs
Optimal Signal to Noise ratio > 20dB for LTE (against approx 6dB for 3G)
Better Side-lobe suppression & Front to Back ratio
MIMO ready (4x4/8x8 MIMO supported)
RET support should be there to quickly optimize your network
Select only PIM tested antennas having PIM better than -150dBc
Last but not the least, ensure that antenna solution you wish to deploy support all present & anticipated frequency bands in your region.
Be Smarter, not just Smart!
Some of the proven & deployed antenna solutions, which fits exactly in the above selection criteria and provide futuristic solution to your networks are (I have covered it in detail here in my previous blog Intelligent Vs Passé Network Solutions) :
Broadband Bi-sector is an ideal "future-proof" antenna solution to augment capacity, especially for data (3G/4G LTE bands) in 1800/2100MHz band. CCI Bi-Sector antenna technology has been specially optimized for high spectral efficiency in 1800MHz LTE band
Hybrid Antenna is Bi-sector Array for Wideband (1710-2400MHz) & traditional 65deg coverage for Low Band (790-960MHz). Hybrid antenna solution is a new concept developed by CCI for one of their premier North American Operator. Key design factors requirements from end operator were low form factor, doesn't require capacity in Low band (900MHz), but require capacity in high band (1710-2400MHz) to cater to data hungry users
Multi-beam antennas for special events (6 beam, 9 beam, 3/6 beam)
Small Cell antenna solutions for metro cell applications with aesthetic looking antenna design & excellent electrical specifications (like Tri-Sector Canister Antenna, Dual Band Bi-sector small form factor Antenna, 6 port 2ftx2ft Ultra Broadband Antenna)
What Next: Stepping into 5G
The world has already stepping into 5G, which is expected to be commercially launched by 2020. Telecom network gears providers like Samsung, Ericsson & Nokia Networks have already started the testing of 5G, globally.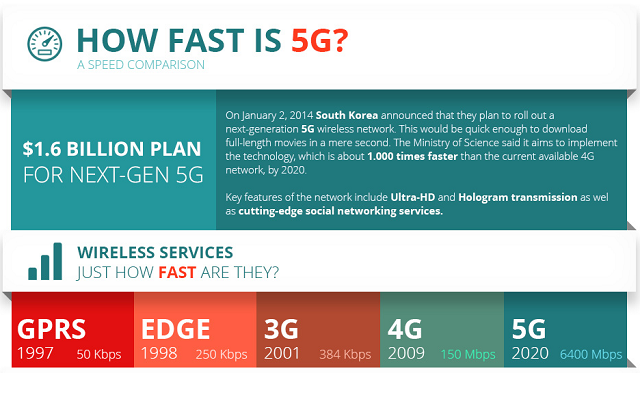 Source: http://www.summit2010.nl/
So, here we are stepping into the future of communications with some really useful insights about antenna solutions that will cater to mitigate network operators' pain points. Operators should look to continuously modernize their networks and deploy advanced technologies in their wireless infrastructure and delivery of services, to be well-poised for the capacity challenge.