8 Key Steps to Set up a Successful Work from Home Policy in 2020
April 17, 2020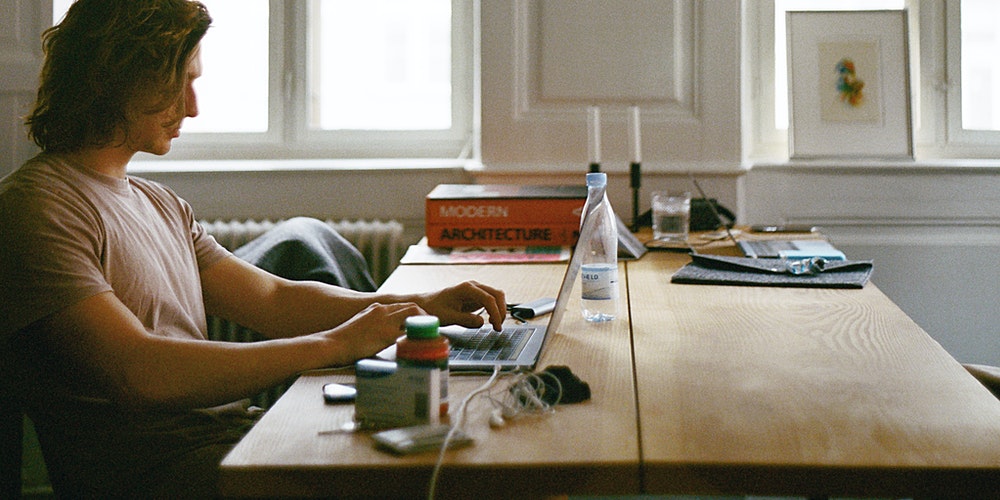 Work from home or remote working has become the second corporate culture at this point of time. Laptops, smartphones, tablets, wifi, messaging apps, etc. - these assets make it very easy to work virtually without many efforts. Whether it is an IT company or the staffing firm or marketing/sales organization- every enterprise is adopting this norm progressively. This option is pretty appealing to employees, as it leads to working under the employees' comfort zone. And, yes, it is going to help increase productivity and yield good outputs.
Meanwhile, at one edge, it's important to create the work-life balance for your employees, enabling them to work from home is even a bigger challenge for the company. However, the right tools and communication help them to remain happy, connected, and productive at home as well. A little assistance from your side helps everything falls into place and makes work from home policy successful.  
Therefore, let's start with what the work from home policy is and then, we will move on to some helpful ways to make it constructive.
What is a 'Work from Home' Policy?
A work from home policy is a mutual agreement between the employee and the employer that states important clauses of remote working or working from home. This compliance includes- the expectations & responsibilities for the employees, the approval procedure, and other work from home leverages, etc.
Let's discuss the protocols/statements of the work from home policy in detail.
8 Ways to Create a Perfect Work from Home Policy
1. Find out who can work from home
Not every job is fit for working at home. And, not every employee can work efficiently under minimal supervision. Even, the position of an employee does need to consider. Thus, you need to find out an employee, who is organized, disciplined, and self-motivated so that he can perform well remotely as well. Scrutinize which employee can work from home, and which employee needs to present at the office physically.  
2. Define expectations
Make sure that you will clear all your expectations (on behalf of the company and manager both) from an employee. The list should include- the expected work to be done on a weekly basis, the login/log out time, meeting schedules, work updates, communication channel, etc. Prepare a spreadsheet and share it with all employees so that they can work accordingly within stipulated guidelines.
3. Explain the approval process
Inform the employees about the personnel and the process for approval. Each employee should know all-things related to approval policy, such as- how to request work from home and leave, who will be going to approve the request- HR or respective managers, and does the employee need to interact with clients directly, etc.
4. Provide the right set of remote working tools
Make sure that the employee working from home will be availed with all-required tools. He should easily access his/her shared drives or shared files from home. He should communicate with the management and clients without any connection issues. He should attend training and discussions using the right VC tool. Get all things checked by your IT persons to make sure that every employee should have the right setup accessibility. Here are some successful remote working tools that may help you.
5. Maintain company and data security
Digital security is the only way to keep data secured in remote working. Most primarily, inform your employees to use private networks instead of public ones- that will induce high risk. Secondly, if you are providing tools that they must be configured with VPN, firewalls, anti-virus software, and other forms of software protection on device and server both. Third, your collaboration tools must be equipped with enterprise grade security in order to communicate among all employees and customers.
6. Schedule weekly meetings & internal training
Right communication is the key to manage employees virtually. Arrange weekly meetings to trace the performance of the employee, troubleshoot the issues, if any; and discuss next week's plan, etc. Plus, workshops, conferences, webinars, podcasts, educasts, etc. should be scheduled periodically to make employees educated about the latest technology, work updates, company updates/events, etc. For which you must use the secure cloud-based VC solutions and softphones that will ensure the security and all significant features with them.
7. Clarify all possible expenses
This step should be primarily executed to avoid monetary chaos afterward. It includes all expenditure that is invested in setting up the home office. It's true that your employees will be going to save on gasoline and daily commuting costs, but they expend on work from home as well. The cost is spent on different assets, such as- high-speed internet, electricity, phone, and other utilities. Ensure that you will provide reimbursement for these things. Prepare a written document that clearly lists all expenses and limits that you are going to offer to your employees.
8. Get feedback and iterate
You can't make out everything perfect in one go. Therefore, don't forget to gather feedback from managers and individual employees from time to time. Either you can schedule group discussions of all managers, or you can speak with each of the contributors (managers and employees) individually. And, after analyzing all points, make regular iterations, if necessary. All you can do is to make your workers happy so that they can give their best to the company.
Takeaway
The work from home policy can be attractive, empowering, and even beneficial, provided that you are true to every possible situation. No doubt, it not only reinforces the work-life balance but also conveys that they are valued as employees and as individuals also. Simply, be clear about every minute aspect of your own and to employees as well. After all, a smooth work from home policy will make both contended and happy.