10+1 Best Practices for Successful HubSpot Email Marketing Campaigns
July 21, 2020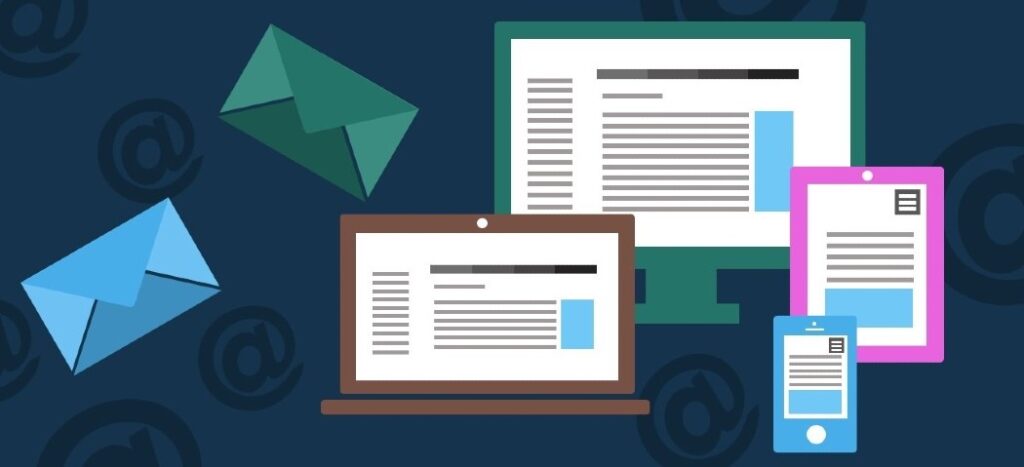 Emails are extremely powerful.
Numerous persons have explored a website or bought a product by just seeing the email in their inbox. That's its power!
However, it's frustrating as well when you put all your efforts and the audience won't get engaged with your brand. It hurts, even feels hopeless at times, when you are into your campaign thoroughly and people are not listening.
What to do now?
It's time to re-focus on your email campaign, re-think putting yourself in the shoes of your audience, and re-strategize your process with the best email practices. HubSpot email marketing practices are among those that will help you to generate leads faster for your business.
Here, we are discussing the email marketing campaign from the crux- what it is, when to adopt it, and 11 great HubSpot email marketing practices to help you grow organic traffic towards your website.
What is an email marketing campaign?
An email marketing campaign is a coordinated set of emails that are being sent to the customers and prospects. It is actually a sequence of marketing efforts that include contacting the multiple customers at a single time. This practice is specifically designed to reach out to various people or the subscribers with valuable content and some exciting offers at the best time- download a whitepaper, sign up for a webinar, etc.
And, a successful email marketing campaign enables the recipients to respond to the emails, take actions, and engage with your business.
When to use an email marketing campaign?
Often, the marketers find the right time and purpose to send an email campaign. Yes, both matters. It is required to know and understand the exact- why you are sending a specific email to the prospect- and when is the right time to send it.
Therefore, you need to find the answers to both the queries.
1. Ways you can use email marketing
Initially, you can use HubSpot email marketing in several ways to:
Build a relationship via the personalized engagements
Promote your content by sharing and circulating your blog posts or other helpful assets among your prospects
Boost brand awareness so that whenever your prospects will get prepared to engage, your services are at the top of their minds.
Generate leads by attracting the subscribers to provide their contact information as an exchange to some asset of their help
Promote your products and services straightforwardly
Nurture leads by delighting your customers with content that can help them achieve their business goals
2. Time at which you can use email marketing
To get its answer, you need to know to explore the subject of the message, the prospects' behavior and business, and most importantly, the days of the week.
Generally, the most appropriate days are the Tuesday, Wednesday, and Thursday- since Monday is the kickstart of the week, so the busiest one and Fridays are the closure of the working days, most of the people are trying to wrap up the week's tasks; and the Saturday and Sunday are the relaxing weekends. It's actually about the first email when you are trying to connect with your prospect for the very first time.
Besides, the best hours are:
Around 6 a.m. - 7 a.m. - most of the people check their emails when in the bed itself
Around 9 a.m. – 10 a.m. – people check their emails at the beginning of the working day
Around 1 p.m. – 2 p.m. – often people browse their emails at lunch time
From 8 p.m. to midnight- people are free and many of them would like to explore the emails list before going to sleep.
Although it's a general schedule you can opt for but, it's always good to a check on the A/B testing model. It will help you to find out the optimal time to send emails to your prospects or customers. This test measures the email campaign's success through click-through and open rates.
So, now are you ready to take your HubSpot email marketing campaign to the next level with these workable steps?
11 Successful HubSpot Email Marketing Campaign Practices in 2020
1. Build a Clean List
It is important to create a clear email list beforehand to avoid the chaos at the time of sending the emails. If you have been involved in this step for a while, and still not sent to the subscribers or prospects, then here is the reminder- to catch those who run behind your services. Check that the people on the list are relatable with your business or not. Besides, if there is an old listing, then make double sure that they still want to receive your emails or not.
In addition, if you have collected the email addresses from an opt-in form on your website, then also confirm their interest before pitching them the first email. Plus, always remain in compliance with the law- provide an unsubscribe link n every campaign to abide by the anti-spam laws.
2. Develop a Cadence
How frequently should you send the emails to your prospects and subscribers? This query arises repeatedly in this campaign, but it is important to consider. Since you have to maintain an adequate frequency of emails sent, not more than that to avoid the rise in the number of unsubscribers.
So, to achieve it, build a proper cadence, brainstorm your email calendar that corresponds to your content marketing, product promotion, and event announcement calendars. Even, help your prospects also plan their holidays by sending them the gift guides. Plan them appropriately. Also, make your most of the emails automated based on users' actions, such as- double opt-in confirmations, order confirmation, and shipping notifications, etc.
Not too much, but at least, get in touch with your subscribers or prospects once in a month.    
3. Nail your Timing
As we already mentioned the suggested timings to send the emails to your prospects or subscribers- just make sure to be consistent. It's true that you won't get the desired results earlier. But, maintaining it for long will definitely prove fruitful for your business, after all, the people out are looking for you. Simply, you have to present yourself in front of them organically, and on top of your competitors as well.
Just do to measure the success or failure rate. The time you will succeed with your specific timing, follow it thoroughly for your entire email marketing campaign. Apart from that, a secret sauce is- pick the time 10:07 a.m. instead of dot 10: a.m. The rationale is 10 a.m. is the time of emails being sent heavily- maybe, your emails get delayed and won't reach your prospect when you thought of or when they want that.
4. Create a Drip Email Campaign
Drip email campaigns are the most successful campaigns. Basically, these campaigns extend the water metaphor of the funnel. It intends the emails drop-by-drop, i.e. one after the other in a sequential form.
Let's suppose you have an e-commerce website. So, how do you execute your drip email campaign? Let's see…
Welcome Email- Thanks for choosing us or subscribing to us! Here an xx% off coupon for you.
After a few days- Hope you are enjoying our blog, here are few more blog posts that might useful for you.
One week then- Thanks for showing interest in the X blog. You'll also love the detailed PDF about product X.
If the prospects download the PDF, you might have to enter into a new drip email campaign.
Simply, create the buyer personas with their interests and businesses, understand them, and then segment the email lists accordingly. Different personas require distinguished drip campaigns. So, here you are ready to pitch the drip email campaign.
5. Play Smart- Automate your Outreach
Since it's innovation era and technology is at its top, making outreach automated will help you save your time and reach prospects exactly whenever they want. In fact, the immediate response will increase the chances of getting prospects into your loop.
You can apply different automated rules to beat the time and way to reach the customers. Actually, different behaviors can trigger a different set of email marketing emails, like-
Someone subscribes to your blog will receive a welcome email with the list of your other eminent blog posts.
Someone involves in the product sales process will get the information about other products of the same behavior in their inbox.
Someone who unsubscribes your blog, unfortunately, will receive a happy breakup note with a query- what we can do to make you delight!
6. Weave Storytelling into emails
People love story- simply they tap into your emotions and flow with them. And, in terms of business, the stories help take your sales beyond the roof. Irrespective of what you want from your receiver- sign up, read your blog post, or order the product.
Hold your readers' attention right from the subject line that should be straightforward, include action verbs, and a clear & compelling value proposition that corresponds to the body content. Following the email copy that must be created using a simple storyline, but curious and super-exciting to read until the reader gets up to the CTA (call-to-action). Once the prospect or customer clicks the CTA, you'll win the show. However, also make the CTA amazing and somewhat includes inquisitiveness.
E.g. - you can share a quick story about a problem you faced and overcame, or a wonderful experience of utilizing some product, etc. Hold the reader and you will definitely notice the higher click-through/ open rates of your emails. And, more clicks means more engagement & trust. 
7. Always preview your copy before sending
From Gmail to Microsoft Outlook, Thunderbird to Windows Mail, there are more than 30 different email clients through which your prospects and customers read your emails. And on top of that, each of these clients displays emails differently. For instance, an email that looks perfectly fine on Gmail may not resolve properly on Microsoft Outlook and vice versa. Not only this, more than 50% of people prefer reading through their mobile devices.
HubSpot gives you a preview feature, in which it gives you a preview of your email in different email clients and devices.
8. Email Personalization creates wonder
Personalization also works out. So, unlock its real power here and make your emails more personalized. Include the recipient's name in your subject line that will keep them more engaged and add a soft, but digital personal touch. Viewing one's name in the heap of emails will definitely compel a person to look into that particular mail.
Besides, always address the person with its name. Don't let it untouched after writing simply "Hey", "Hi", or "Hello". Keep it more humane and include the name- "Hey Bob", "Hi Mary", Hello Emma", etc. Moreover, make your CTA also customized, such as- "don't forget to click here, Mary", "click and enjoy, Bob", etc. End with this sweet tone and touch- it will bring a remarkable difference. Also, don't forget to send greetings and wishes on their birthdays, anniversaries, and some occasions/ festival.
According to HubSpot's data - personalized emails have 26% higher open rates and the enhanced click-through rates of 14% as compared to others. So, make your leads special and not just ordinary.
9. Carefully link emails to landing pages
The landing pages are the most important assets in your marketing campaign. Therefore, connect your emails with your landing pages closely. Make sure that your landing page should match the emails with respect to the email subject, copy, and content as well. Also, examine that the look and the feel of the landing page should go hand-in-hand with your email. After all, consistency and congruence will help travel a long way of trust and building long-lasting relationships.
Simply, make sure that you are tracking which emails and the landing pages are performing the best so that you can keep continuing with them.
10. Experiment to see what resonates with your audience
Always, get ready to play with new experiments- to explore and analyze which approach goes well with your audience and which practice will make you fall.
a) 5-10 Seconds Test - Simply, conduct a 5-10 seconds test. Send the email to your colleague or friend. Can they tell you what your CTA is? If yes, then the email is a big shot. If not, keep refining your email.
Besides, it's time to adopt the A/B testing model to evaluate every part of email- the subject line, design & layout, the email body, CTAs, everything. After all, each element plays a vital role in creating a successful email marketing campaign. Just make sure:
Test one element at a time
You have a significant sample size in your testing
Once you get the winning element, move to the next one.
It's an everlasting process. Once you are done with all elements, you have to move to the next email for the different buyer persona. Moreover, you have to keep updating the email, as the recipients will change, the technology will innovate, the requirements will modify or alter, and the time will move ahead. So, it goes on.
b) Track the Progress- Tracking gives you a clear idea about the type of content or emails your prospects or subscribers are interested in, and to which emails they are responding, etc. These statistics and data will help you figure out what's working & what's not. Eventually, it assists you in taking the right future email marketing campaign decisions. So, monitor click-through rates and the open rates thoroughly.
11. Bonus Tip: Tell readers what to do next
The natural sin of the conversion is failure that will make the next step clear. It's like- how can one converts if they don't know what to do? Therefore, always be crystal clear at your end and tell the readers what to do next. It is a great way to boost user engagement and increase sales conversion at a higher rate.
E.g. - the readers have read your blog, but what next? Immediate pitch them the webinar calendar invite or a downloadable whitepaper and tell them how these two can benefit them, such as – some loopholes they never know about their website along with the associated solution as well.
Conclusion:
Producing a creative and effective email marketing campaign doesn't need some special power. Simply, understand your prospects or customers' interests and create an email that imparts value. Hence, offer them value, and delight them with surprises.