Facebook Live Vs Professional Live Streaming for Businesses
February 27, 2018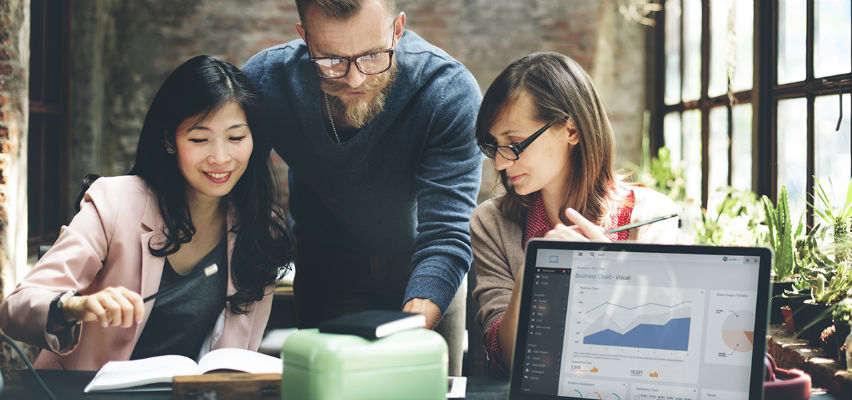 The arrival of Facebook Live-Streaming video has been a strategic move taken, to share your personal experience with the world. Unquestionably, it is a gift of benefits both on the personal as well as professional front, in reaching out to the people, "in the moment". Still, organizations are searching for a more professional live streaming system through which a whole new class of interactive events can take place and collaborative experience reaches an altogether different level. Here we can say that Bluejeans Events has come to give you an elevated experience and a reformed shape to your business.
This blog is an attempt to discuss the differences between using Facebook Live and Bluejeans Events for your business. How they both serve you differently and how one overcomes the limitations of the other to provide an overall extravagant experience for both the organizers and the attendees.
Facebook Live Vs Professional Live Streaming System : Bluejeans Events
1. Facebook Live is a consumer platform which is freely available for use to everyone. Anyone can live stream video of an event, webinars, debates, tutorials and broadcast them online within no time. In an instant, it is in view of millions of users.
Bluejeans Events is a professional live streaming system and is a subscription based platform with the number of attendees can be up to 15,000. However, by connecting it to Facebook Live, it reaches the global audience.
2. Facebook offers one way communication. This implies that one person streams the video online and broadcast it to the world. Through comments, the audience can interact and the host can interact further. There is no other provision through which the audience can interact and communicate with the host.
On the other hand, talking about Bluejeans Events, it offers a two way communication. This means that the host and the audience can interact with each other through a conference. In the blog, Facebook Live Video : Smart ways to grow Your Business in 2018, we have talked about Sports Broadcasting through Facebook Live.
What if,  there is a professional live streaming system in use here, the audience can connect as well as interact live with their favorite players & coaches. Sports Federation can hold a conference and hold discussions, reducing travelling costs and time while they could also record presentations for later use.
3. Number of Hosts : Unlike Facebook Live in which there is a single host who streams the video and broadcast it online, in Bluejeans Events, there can be up to 100 remote participants, who can be put as host interchangeably. This implies that people located remotely can become a host. They can share their experiences by bringing in multiple video sites and streaming that to thousands of people worldwide, simultaneously.
4. So far, we had discussed about events hosting through Facebook Live. Undoubtedly, millions of people around the world prefer to view live streaming videos and live experiences over the recorded ones. But here, one person has to manage everything all at the same time.
Taking the same procedure forward to Bluejeans Events, there is a concept of host, moderator & attendees. This states that for the events to go with with ease, there are moderator controls who manages different areas of event hosting once the accountability is shared. In this way, the chances of any sort of chaos during large events are minimal.
5. As discussed, through Facebook Live, interactions with the audience and QA sessions are possible in the comments section.
While, Bluejeans offers Audience Engagement tools :
- QA Sessions
- Event Chat (One to One and group chat)
- Polling
- Hand Raising Option (invitation for host can be sent to anyone to raise any question or contribute)
These tools make the live session more interactive and engaging. This also help to keep the interest of the audiences at peak.
6. Secure : Facebook Live is like reaching out to the millions, in an instant and sharing with them 'in the moment' service. There is a need to login to your Facebook app, search the feeds and anyone can then see the event.
While, you can make Bluejeans Events password protected if you do not want to show it to anyone and everyone.
7. Unlike Facebook Live, Bluejeans Events offers content sharing and screen sharing options.
8. Delay assurance: In Facebook Live there is no assurance for delay while live streaming.
In Bluejeans, there is no delay between hosts(upto 100) and moderators (and max delay can go upto 30 sec. for attendees).
9. Talking about the video recording feature, both the platforms have this capability but certainly quality recording of live-stream from Bluejeans platform is higher than the one available on Facebook.
10. Support : Bluejeans platform provides Customer Support for any live streaming issue or any other technical issue.
Taking in consideration, Facebook Live, there is no customer support alternative given. In case of any query, people can have a discussion in the comments section.
Facebook Live is an initial step towards broadcasting your work, your brand and your business to the world. However, elevating it onto an advanced level and for giving the world a deeper insight into it, a professional live streaming system, Bluejeans Events, comes to play its crucial part.