HubSpot SEO: Using HubSpot like an SEO Pro
August 4, 2020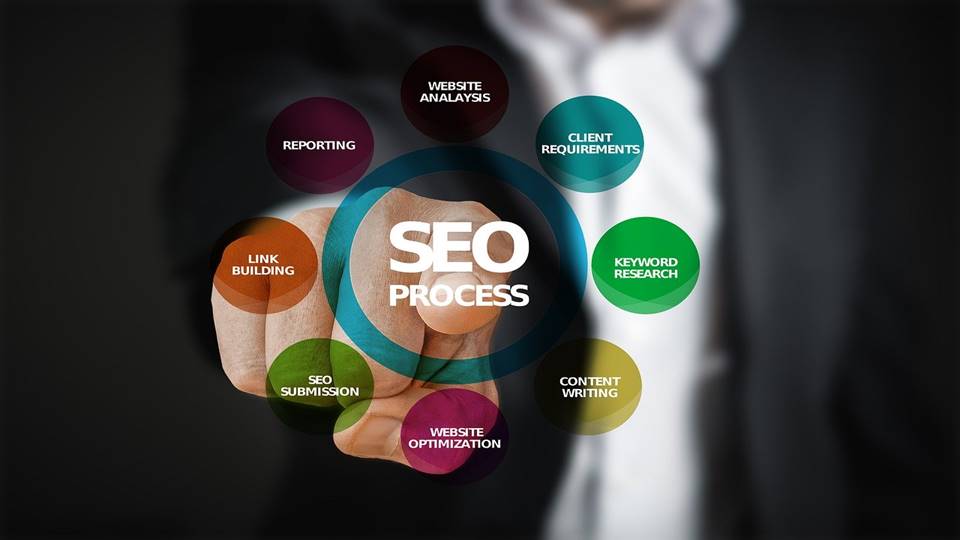 SEO is an enduring term on the digital marketing plateau. It's quite straightforward- you have a set of keywords and you start optimizing them using different strategies.
But, not that simple!
The SEO we know and understand today has traveled a long journey. And, digital marketers start to re-define and re-understand the concept of SEO from the crux today- that will hit the right goal in 2020.
More technically, it's true that the majority of the B2B buyers and the online shoppers turn to Google for every answer- either to discover hot marketing trends or find out the new set of books. And, in such a cut-throat era, it's challenging to build authority when there are a ton of solutions providers available. The result- without brand recognition by the search engine, it's tough to survive for long.
Thereby, the HubSpot is here with all things SEO. Using HubSpot SEO, the chances are increased that your business gets higher visibility in the organic search result- and rank higher on the search engine result page.
SEO- An Overview
SEO, search engine optimization, is the process of optimizing- with the content on that website- so that it will appear in top organic results of the search engine result page. It is the practice that focuses on increasing the visibility of the website in organic search results- that helps businesses rank higher on SERP. And, in turn, it will drag more people towards the website that will enhance the probability of more and more conversions.  
Or, SEO is a strategy to make sure that when a user finds your type of product or service or solution on the search engine, they should get your website on SERP first.
As such, there is no single definition of SEO. But, one important thing is the customer. Give value to your customers and exactly what they want- you will definitely win the game of SEO.
Types of SEO
There are three types of SEO on which the SEO experts focus on. They are:
1. On-Page SEO
On-Page SEO includes the actions taken on the website itself, like- optimizing the content, streamlining the navigation, etc. Actually, you have control over your website and can perform the changes on it to make your website more usable and get higher visibility.
2. Off-Page SEO
Off-page SEO refers to the actions taken off the website, like- getting quality links from other reliable websites. Hence, the numbers of links or backlinks, which connect with your website- help you build credibility and trust in the eyes of search engines. In turn, it helps build authority and boost search engine rankings.
3. Technical SEO
The technical SEO category includes the website's architecture- the backend of the website. Google and other search engines give equal weightage to coding as the content- making it identically significant to increase the rank of the website.
However, not every enterprise can optimize the website in the same way as the other one. In fact, it's the SEO expert job to perform the industry audit, discover what their audience wants, and then come up with the right SEO strategy that aligns with the audience.
HubSpot SEO
SEO requires a deep understanding of how search engines work, what people search for, and how they conduct their research, etc. So, it's a combination of technical and marketing approach.
And, HubSpot SEO bundles all-important technical things and marketing stuff, along with the right set of marketing tools, to help you in your marketing process.
To begin with, HubSpot SEO focuses on the objective of the search engines, and that is- to provide users with the most relevant information. And, how they will check whether the info is relevant or not. Through two factors-
Relevancy between the search query and the content.
Authority of a website
Google assesses these two factors through keywords, topic, and the popularity of the website over the search engine. And, to gain these two, you have to build a robust SEO strategy that will improve ranking as well as the website's visibility.
Let's go through the HubSpot SEO Strategy in detail.
Building a HubSpot SEO Strategy in 2020
As per the HubSpot, three core elements build a good SEO strategy that will help you reach your ranking goal in 2020.
1. Technical Setup
2. Content
3. Links
1. Technical Setup
Technical setup implies about the website, isn't it? So, here HubSpot focuses on website elements that the search engine will consider.
So, to get a higher rank, three steps are essential:
First, the search engine should find your web pages on the web
Second, it should scan those pages to get an idea about the topics and identify their keywords
And, third, it should add those pages to its index. The index is the database of all content that is available on the web.
However, always remember that a web page looks different for the search engine as compared to a person. It's that- whether you have text or graphics on a web page, for search engine, it's only text. Thus, it's your call to get your image scanned by the search engine.
Here comes the technical setup or the on-page SEO. It makes sure that the search engine will scan your webpages and index them without any issue. For that, there are some important factors you need to consider:
a) Website Navigation and Links
Search engine crawlers land on a specific page, scan it thoroughly, and make use of the links to switch to a different page to analyze content. But, make sure they can't view images. HubSpot navigation is built keeping this point in account. All of the HubSpot tools are organized in a consistent navigation layout for all its products- so that it would be easy for the crawler to crawl each page successfully. They are specifically grouped together to help you get the streamlined workflow in fewer clicks.
b) Page Speed
Search engines consider the load time very important. Load time is the time between clicking the link and opening the page completely. The search engine sees it as a quality indicator. If it takes longer to load a page, then according to HubSpot- larger image size, broken links, and too much rich content (images, gifs, and embedded videos) available on the page- are probably the rationales. Well, HubSpot automatically resizes the most of the images on your HubSpot pages.
In addition, AMP or Accelerated Mobile Pages is a mobile format that loads the page almost instantly on the mobile. For which- the AMP version of your blog doesn't load any JavaScript files, HubSpot forms, style-sheets, head HTML or footer HTML. HubSpot offers two options to apply AMP- throughout all your blog content or to some specific blog posts. Once your blog is hosted on HubSpot, you can apply AMP to it to make the loading time speed faster.
c) URL Structure
According to HubSpot, URLs should not be so lengthy, include 1-2 keywords, have https if possible, and should be human-readable. Make your URL easy for the search engine to read and crawl.
d) Sitemap and Robots.txt
Your sitemap is a file that lists all URLs of your website hosted on HubSpot.  It actually helps the search engine crawlers determine the structure of the website and they crawl it more wisely. While the robots.txt file tells search engines which pages are not to be indexed. Simply, update in your both HubSpot blogs and pages, and speed up the crawling and indexing process.
e) Dead Links or Broken Redirects
Once you've hosted your website on HubSpot, the dead link sends the visitors to a non-existent page. On the other side, a broken redirect refers to those links that are no longer available. Update both in your HubSpot account so that they prevent the search engines to index that content or pages.
2. Content
Content is everywhere- from a simple search query to an entire blog or business listing or video, or infographic- anything.
And, for SEO, content is what that helps gain more visitors and hence, higher rank.
Hence, the search engines use content to determine the relevancy authority, and rank of that page as well. Sooner or later, it is mandatory to optimize the content thoroughly. This approach includes the following important factors, as:
a) Keywords Research
Keywords are the primary component of search engine optimization. All it relies on keywords that you use in your content that your audience will like your blog or not. And, for this, you have to conduct deep research to find out what your audience is looking for, what answers they are finding, etc.
For this, HubSpot uses these steps. And, they are workable.
First, create a buyer persona to differentiate the categories of customers- that will help you design your keywords strategy.
The second step is to make your research around the top influential blogs in your niche. Which sort of keywords they are using and which of them are performing well- find out the answers to these questions. This will help you create an initial roadmap for the content you want to produce.
After that, you can use the HubSpot topic cluster tool to find out more keywords suggestions.
Make some more research on those keywords as well. Find out which keywords people are using to find you.
Talk to your sales, support, or service team and discover the queries they are asking to prospects, which resources they are sending, etc.
Do some more analysis and finally get on the best keywords.
b) Traffic Analysis
This HubSpot tool enables you to identify your audience and their interests. Once you have set up your HubSpot account, then with this tool, you can discover the search query that the people use to land on the individual page of the website. Irrespective of the page the visitor visits, this tool helps you get the search query for every webpage. In turn, it will assist you in gathering ideas around which you can create content.
c) Pillar Pages & Topic Clusters
After the keywords research, you have got your keywords. So, now use the HubSpot topic cluster tool to create the pillar page and its clusters. Once you input your main keyword as your pillar page keyword, you'll get more suggestions for your topic clusters. Moreover, don't forget to link your topic clusters with your pillar page. HubSpot tool checks whether you have linked them or not. Yes, they are in trend. Include this step in your SEO strategy today to increase the chances of getting a higher page rank.
d) Landing Pages & Blog Optimization
Once you have your keywords and topics, start with your content. Once you start writing a blog or landing page, the HubSpot tool offers you various options for optimization. E.g. it will scan your content and give suggestions around the title length, about content, crawling & indexing, and mobile-friendliness, etc. HubSpot will give you SEO suggestions and optimize your blog, and even landing page as well (according to its own parameters).
e) On-Page Optimization
HubSpot optimization tool offers you many SEO recommendations and checks each and every element to get your blog fully-optimized.
Title should deliver great value, as Google focuses on the start of the headline.
URL should include the keyword with other subordinate words.
H1 Tag should be the tag of the title of the page by default.
First 100 words should contain the keyword that will help Google to detect the relevancy between the title and the content.
Meta-title and meta-description tags are the two components that search engines use to display their listings. They show the meta-title as the search listing's title and the meta-description as its short snippet. They both demonstrate the content of the page further.
Image ALT Tags – The search engine only scans the text, isn't it? So, include the image alt tags as its name that should include at least one keyword.
Internal Linking helps search engines to determine its relevancy and credibility to the search query in a better way. Include 2-3 internal links per blog post- it will be definitely a great factor in boosting your ranks on the search engine result page.
Content Length is also a significant parameter in the SEO process. According to HubSpot, a longer blog post with elaborated information intends to rank higher as compared to the shorter blogs.
Note: Make sure your content should not be duplicated. If search engines find identical content, they'll get confused and consider duplicate content as a negative factor. It should be plagiarism-free. Else, once they find the duplicate content, the search engines penalize your website by not displaying that page.
3. Links
Getting links from outside will increase the possibility of gaining authority in the market, and Google also sees your website on priority- due to its popularity.
However, what are those links?
Backlinks
The links, or you can call them as backlinks, are the references to your content or website on other websites. Every moment when some other website talks and mentions the name of your website, or points their readers to your website/content, you will acquire a backlink to your website.
Thus, Google finds your website useful and consider as a signal of high authority- because, webmasters would point to a popular and high-quality website rather than those average websites. However, ensure that the links are of high quality. Yes, there are low-quality links also that will affect your rankings adversely.
So, here are some influential link quality factors by HubSpot for your help.  
Link Quality Components
In fact, SEO focuses on high-quality link building, not just any of the links. So, here are some of the parameters that you need to know:
a) Popularity of the linking website
Any link from a specific domain that search engines consider as an authority will involuntarily have high quality. That implies that the websites that already have quality links pointing to them, will prove best for you.
b) Topic Relevance
Links from the websites that have a similar topic as yours will hold more authority rather than some random website.
c) Trusted Domain
With fame, the search engines also analyze the websites' trust. So, the links from the trusted domain will always influence the rank of your website positively.
Once you have all linking factors in your pocket, it's time to build links from credible websites. In SEO terms, this process is known as link building.
Link Building Process
This process is also known as off-page SEO and requires more effort, strategic thinking, and patience as compared to other practices. Therefore, you need a robust link building strategy that must pass the quality criteria, and obviously get links from other websites- that should not be looked as deliberate ones, especially in the eyes of search engines.   
So, here are some important link building elements by HubSpot that you need to consider:
a) Editorial, organic links
These are the backlinks that come from the websites, which give the reference of your content on their own websites.
b) Outreach (Guest Blogs)
It is also known as blog outreach. In this strategy, you contact the third-party websites that allow the guest posting- but related to your service/product. You can create a piece of content and email it to them. They will post on their websites and allow including 1-2 links to your website either in the content or in the author's bio.
c) Profile Links
There are many websites that are providing an opportunity to create a link. These are those websites that facilitate you to create your profile with your link as well. Not all are of high quality, but there are some. Thereby, you have to find those websites with good quality and authority to list your profile. 
d) Competitive Analysis
Besides, don't forget to analyze your competitors over a period of time. This is to get a panoramic view of where you stand against them, which opportunities are there, and which steps you can avoid including into your SEO process, etc. Evaluating competitors' backlinks will figure out the links that you can also consider in your process.
Measuring SEO Using HubSpot
So, after putting all your efforts into the search engine optimization process, it's time to measure their success rate. Measuring SEO success implies tracking the progress in terms of engagement, traffic, and links too.
Although each company has set its own KPIs (Key Performance Indicators) to audit SEO, here are the few that you can take into account:
Keyword Rankings
Fluctuations in Rankings in 5-6 months (if any)
Organic Website Traffic
Average Time on a Page
Bounce Rate
Conversions from organic traffic
Landing Pages that have more conversions
Number of indexed pages
Pillar Page and Topic Clusters Linking
Links Growth (both live and lost links)
Mobile-friendliness of your website
Bottom Line
Over to you, now!
The SEO is an indispensable factor in establishing a respected position in the market- and in gaining visibility in the eyes of the search engine and get a higher rank. And, without consistency in content, you can't go far. So, create content, optimize it, apply the HubSpot SEO strategy, and win the SEO game.