Mobile Application testing checklist (Release checklist)
May 26, 2016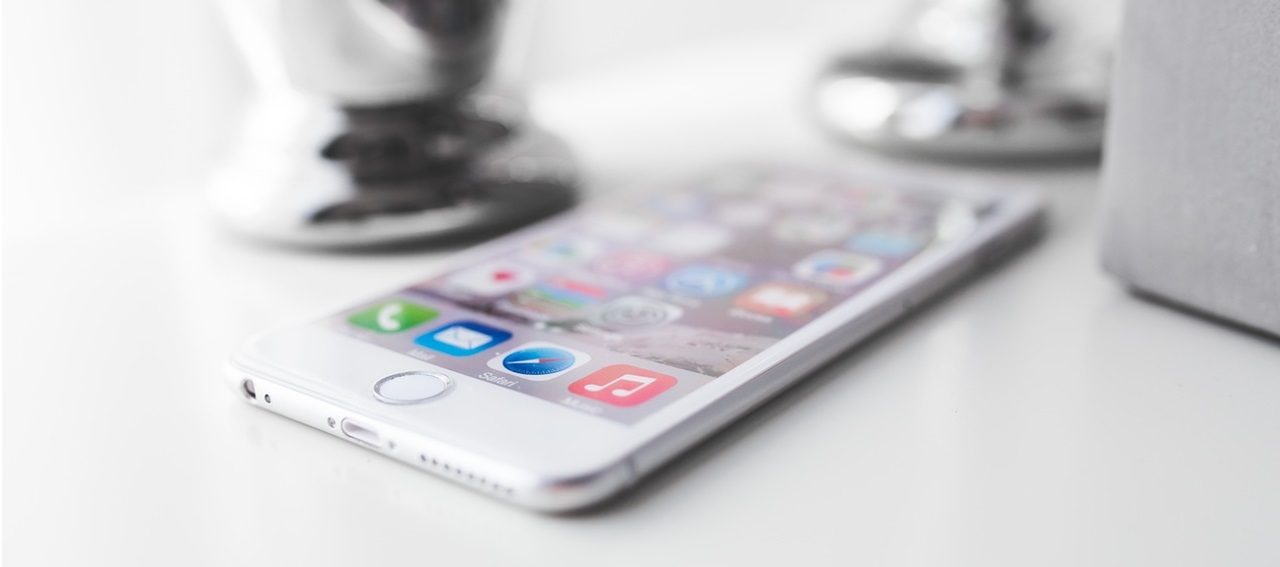 Mobility is now an integral part of enterprise as well as consumer market than ever before. While releasing any new app, it's essential to make sure that it is consistently delivering an exceptional application experience to mobile users. In-fact a recent survey conducted in the Micro-Moment, Google/Ipsos, U.S., August 2015, shows the behavior of consumers only on the basis of experience delivered by app. Here are some stats: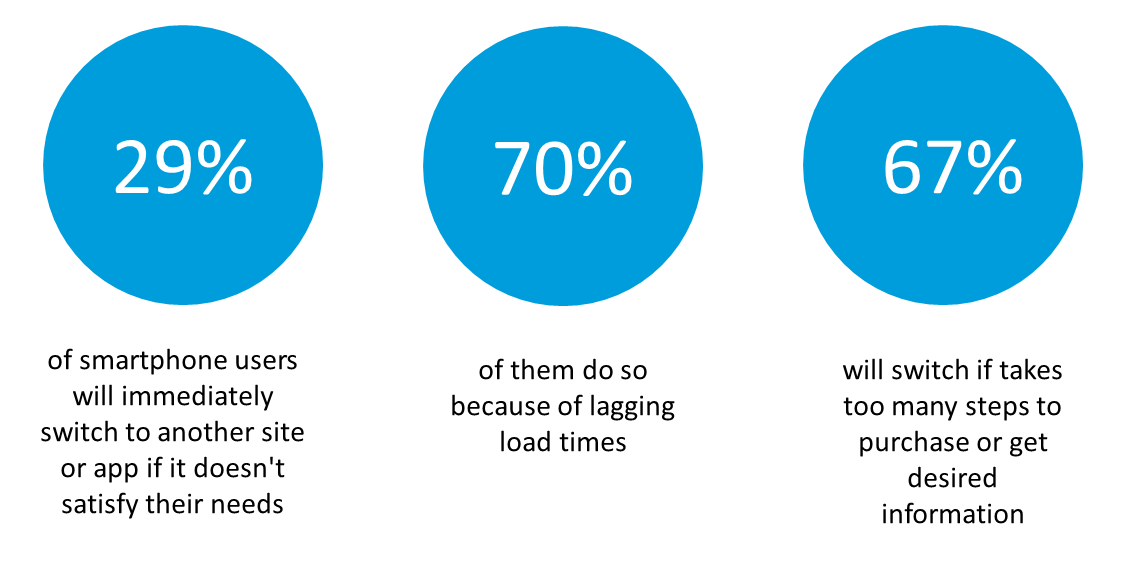 Source: https://www.thinkwithgoogle.com/articles/speed-is-key-optimize-your-mobile-experience.html
Theses numbers clearly highlight the need to have an eye for quality that can make your app standout from the crowd. Apps must be thoroughly tested to ensure that they offer the best possible unique experience to end users. A minor change in the coding or update may cause instability or degrade in user experience which can cost a huge deal. Here are some of the top considerations for creating a release check list for mobile app testing so that we can quickly execute and release to production server:
 1.  Application Installation/Update
a.       Need to check application installation from various methods and ensure application is installed properly through iTunes Store,  Google play or  Third party app store.
b.      Application update scenario - Check that user is able to update application smoothly.
2. Application Sign Up & Log in
a.      It's important to check existing users are able to login successfully and able to recover password in case of recovery.
b.      New user signup process needs to be verified so that our app makes seamless first impression on first time users. 
 3. Subscription scenarios
a.       App store purchase- It is important that user should not stuck while purchasing the application. In case of any problem and money debited from user account, the matter should immediately get escalated to support team for immediate refund.
b.      In app purchase- Testers need to ensure in-app purchase process is smooth
c.       Need to check licensee agreements are legitimate & in accordance with planning
4. Application Sanity Suit : Functionality sanity suit is essential to ensure application major functionality is working as expected.
5. Make sure that application works in different Mobile modes like Silent, Aeroplane etc
6. User Friendly : Make sure that user is able to easily understand how to use application and go through the complete workflows.
7. Network connectivity : In different connectivity scenarios(given below) testers need to check application should not hang and also should not affect other mobile apps.
a.       Continuous connectivity
b.      Switch network while moving
c.       Dead zone
d.      Low connectivity
e.      2G/3G/4G

8. Data save conditions : There are many ways to save data in mobile. Testers need to check all such cases so that the app remains robust and reliable all the time.
a.       When data saved on Mobile Memory, application access them easily
b.      When memory is full how application handle this scenario
c.       When data saved on SD card, application access them easily
d.      What happens when SD card is removed
e.      When data saved on cloud, application access them easily
f.        Data recovery when connection lost or SD card damaged
9. Mobile interruptions : Need to check application does not affect the mobile basic functions like phone calls, messages, media player, camera, lock and unlock screen scenarios, turning on and off GPS, accelerometer.
10. Battery Consumption : Need to check application does not drain mobile battery unnecessarily under following conditions:
a.       Active Screen
                                 i.            Running an application when mobile screen is active and check how much battery our application consumes
                               ii.            Tester can also run application in background and check battery consumption
b.      Idle Screen-  Testers can run application when mobile screen is idle and check battery consumption.
11. Mobile memory utilization : Testers need to check that application does not utilize more memory which may degrades application performance eventually degrading overall mobile performance.
12. Mobile data utilization : Testers need to check and compare application data consumption with competitor application. If application data consumption is more, user may switch to other similar low data consumption application.
13. Screen scrolling application screen : Application pages should be easily scrollable, and mobile virtual key board should pop up where ever necessary.
14. Localization : Localization content check may be done in detailed testing, still tester need to check following aspects before release
a.       Date format
b.      Postal code - Some country postal code contains alphabetic too
c.       Direction- Need to test language direction , some languages are left justified & some are right justified
d.      Payable amount- Tax calculation may differ from country to country. We need to ensure payments are made as per local rules
e.      Conversion-  Currency conversion needs to be taken care of
15. New OS release support : Need to ensure application  supports latest OS.
16. Need to ensure all of the previous crashes are fixed to ensure smooth functionality.
17. Need to confirm correct implementation of AdMob or other mobile ad platform so that it does not crash application.
18. Before release testers need to confirm there is no crashes and application has consistent behavior across different mobiles screen size and screen resolutions.