My Internet: My Choice
June 19, 2015
I can very precisely recollect, back in 2006, when Airtel launched EDGE (2.5G) network, me & my room-mate (then bachelors) were fanatically trying to access web through our mobile connection. We were thrilled to see Orkut homepage on our laptop screens. Yippee we got that. And, we celebrated that occasion with a couple of beers.
We have come a long way after that with the evolution of internet. Around a decade has passed since then and we are into something really really huge and super productive tool called www or World Wide Web or Internet. Along-with, internet has gone completely mobile with the advent & penetration of smartphones in our lives.
3G (UMTS, HSPA, HSPA+, HSDPA) was launched in India sometime in 2010-11 and telecom operators are still trying to retrieve money they spent on spectrum purchase. Although, Indian telecom industry has been marred with poor legislation and policies with respect to regulations, but still I should commend them for standing firmly in these testing times and able to grow themselves steadily & slowly, in terms of revenues & profits. Most of the growth has come with the advent of more data efficient technology platforms and increasing number of smartphone users (Read my blog on 4G LTE: Next Generation Wireless).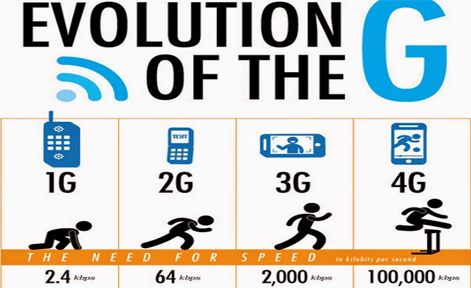 Smartphones are really SMART
Yes, Smartphones are really SMART. This I realized when I got mine. I was seamlessly connected to all my contacts all over the world with touch of a finger on my device. It's a different world and a beautiful one with all of the information available on such a small footprint of 4" screen of my iPhone. Now I can browse and be in touch with all my loved ones ON THE GO.
All the content is now available in the form of "Applications" through which I can access & execute almost anything, including my business related tasks & personal communication. Social networking behemoths like Facebook, Twitter & LinkedIn took the world by storm and we were overwhelmed by their gigantic penetration in our daily lives. Some OTT (Over The Top) messaging apps like Whatsapp, Telegram, Hike, Line etc made their way and embedded themselves on our smartphones screens. They changed the way we communicate on daily basis. World became so smaller, better and efficient for us with the evolution of internet.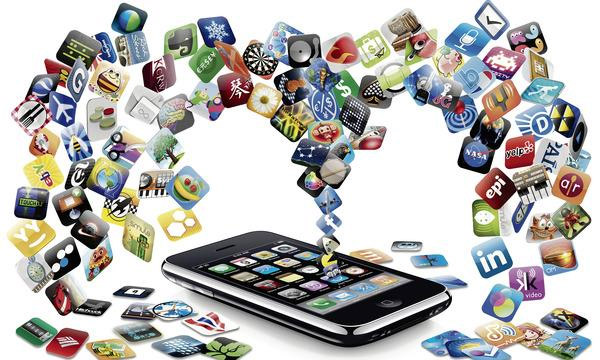 And the Buck does not stop here
And here starts the discussion between Telecom Operators, Telecom regulatory bodies & most importantly, users of these OTT messaging apps. As per Telecom operators, these OTT messaging apps are eating into their SMS & Call revenues and they are recurring losses on these fronts, bringing down their ARPU (Average Revenue Per User).  
This also lead to the discussion of "Net-Neutrality" in India and all across the globe. Telecom operators in India came up with a proposal to TRAI (Telecom Regulatory Authority of India) to let them charge their consumers differently for these OTT messaging apps which is leading them revenue loss on their SMS & Voice ARPU's. Most of us don't agree to this approach of Telecom Operators since this is against the very concept of "Net-Neutrality" and hence independence of Internet usage should be protected in all the ways possible for benefit of mankind, in general.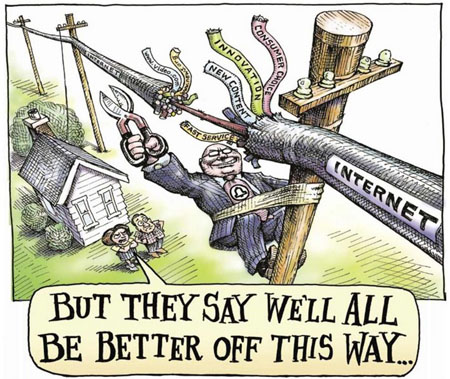 And the Buck should stop here
Well, we all shall agree to above concerns of telecom operators but we also have consider the fact that as smartphone penetration is rapidly increasing in developed & developing regions of the world, demand for higher data consumption is increasing at a rapid rate. For ex, largest cellular operator in India, Airtel, registered a data growth a whopping 75% in last quarter of year 2014 (Read my blog on Small Cells: Need of the Hour).
This humungous data growth in recent times itself account & make up for their losses incurred on reduced calls & SMS consumption by an average smartphone user. If telecom operators improve their network quality & performance, I believe more & more users will be encouraged & tempted to consume more & more data and hence will result in more & more revenues & profits for telecom operators.  That can happen with introduction of more data efficient technologies like 4G LTE and the way they get implemented.