NASSCOM Perspective 2025 highlights: Core Of the business will be Technology - Are We Ready?
October 12, 2015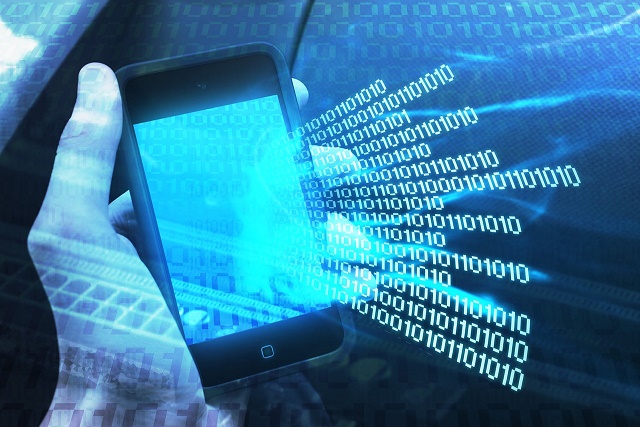 I attended NASSCOM Perspective 2025 held at Delhi. While this article captures summary of the perspective, I will like to highlight some key takeaways with you.
1) Indian IT and Business Service Industry accounted for 8% of country's GDP in 2014 (from 3% in 2004) and 19% of total exports, and generated 11% of new urban jobs. The industry will continue to grow at around 10/11% and may touch $350 billion by 2025. $70 billion of it will be generated within Indian domestic sector, thanks to the government of India's 'Digital India' initiative, which has already committed $16 billion.
2) New digital technologies are creating new types of consumers, who are always connected, reaches internet to make decisions and is quality hungry. Enterprises will need to adjust themselves to and redefine customer experience. They will need to adopt new technologies to do this, and also to improve their own operations. Capital investment in digital technologies has already reached $6 trillion, which is about 8.5% of global GDP. As far as Indian industries are concerned, financial services are adopting these technologies faster, and others like healthcare and manufacturing are way slower.
3) Digital technologies like platforms, cloud-based applications, big data analytics, mobile systems, social media and cybersecurity, will get most of the new investments. There will be a need for services needed to integrate these with legacy core technologies.The so called disruptive technologies are: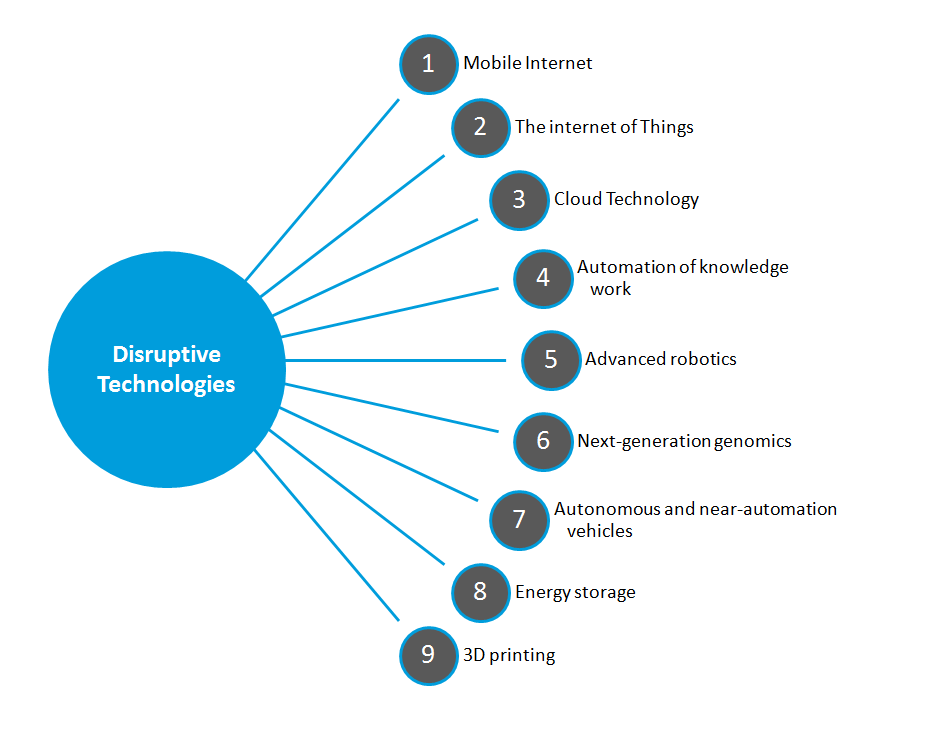 See page 4 and 5 of this report for details.
4) So what does this all mean to Indian service providers which are already challenged by these new start-ups? They need to 
a. Get better at these new technologies, and offer solutions that integrate them with legacy platforms.
b. Change their role from being simple implementers to the one who can give consultations
c. Should really understand client's business change.
d. Traditional service lines are declining and a mass re-skilling of workers is needed. Put more resources towards transformational and digital technologies.
e. Get leaner, flatten hierarchies.
f. Get agile and increase delivery speed.
g. Breed innovation by nurturing talent, buy, fund, incubate, and collaborate with digital start-ups.
h. Be a three in one organization; traditional, transformative & disruptive
This is tough, however I'm sure that Indian entrepreneurs will love this challenge, and will succeed.