SD-WAN vs MPLS: Pros & Cons (in 2020)
December 16, 2018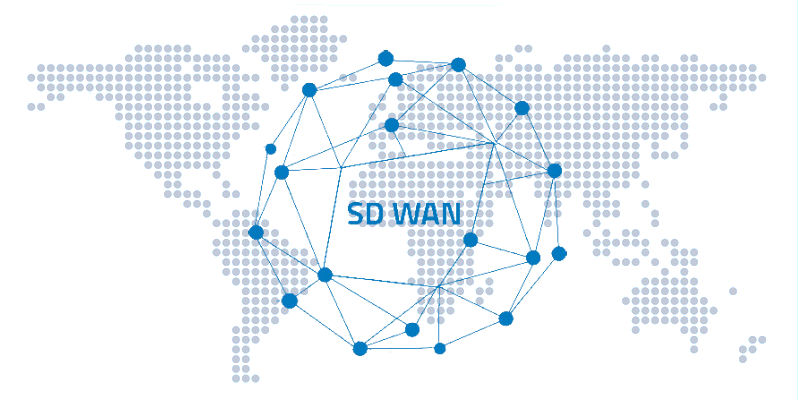 With changing business requirements and to keep in pace with the fast-transforming world, there is a need to distant oneself from the traditional approaches and make a move towards newer ones. This blog aims to tell how the newer wide area network approach (SD-WAN technology) is on the upper-ground as compared to the traditional MPLS.
Traditional MPLS & its Pros and Cons
MPLS stands for Multiprotocol Label Switching; is a routing technique used in high-performing networks that redefines traffic flows across enterprises WAN and service provider networks, to avoid complex lookups in the routing table.
It is a technique to speedily transport the data of any protocol and shape the network flow. Simply, one can say that MPLS is used to perform traffic engineering in IP networks to provide efficient usage of network resources.
MPLS Pros
A single carrier circuit can support MPLS, internet, and SIP
Maintains the quality of real-time protocols, such as Voice of IP (VoIP)
Delivers the packets with high QoS (Quality of Service) and reliability
Proficiently manages packets flow
Avoids packets loss
Carriers offer the next-gen firewall
MPLS Cons
Bandwidth cost is one of the biggest disadvantages encountered with MPLS. MPLS megabyte costs exceptionally more than a broadband megabyte monthly.
It doesn't offer built-in data protection.
SD-WAN

& its Pros and Cons
Going by the name itself, SD-WAN is a specific application of Software Defined Network(SDN), which is applied to WAN connections. Enterprises, which are looking forward to flexible, open, cloud-based WAN technologies, are making their move towards SD-WAN. SD-WAN is an application that enables enterprises to connect branch offices seamlessly and data centers globally (over large geographic distances). It has emerged as a cost- effective solution to control connection efficiency during times of high network demand.
SD-WAN Pros
Reduces overhead
Reduces the cost
A networking tool that manages and controls all networks centrally
Reduces the downtime
It comes with no bandwidth penalties
Highly secured with end-to-end encryption across the entire network
SD-WAN Con
Very little, in the way of hardware security since the use of physical routers and switches is eradicated.
Before proceeding further, if you want to grab much acquaintance about SD-WAN technology and find out all its nutty-gritty elements, you can invest a few minutes at the definitive guide of SD-WAN.
SD-WAN vs MPLS
Bandwidth Issues : As discussed above, MPLS has higher bandwidth utility issues, making monthly circuits costs over the top. On the other hand, SD-WAN utilizes multiple, high-bandwidth internet connection of the organization. No doubt, this will enable the enterprises to experience faster internet, but at lower costs.
Connectivity options in MPLS include dual MPLS (active and backup) in SD-WAN. It's a combination of MPLS, broadband, and LTE.
Enhanced Performance : MPLS provides one network connection with static Class of Service (CoS). Class of Service is a way to manage multiple traffic profiles over a network depending upon traffic priority.
With SD-WAN, if an enterprise has multiple ISP connections, the traffic will be sent across the circuit with the fastest route. The ability to send traffic along the best path consequently leads to better performance.
SD-WAN possesses the ability to prioritize applications to enhance the user experience. SD-WAN is on the top of the network and ties underlying MPLS and other internet connections together, which help them route business-critical traffic down the best available path.
SD-WAN being Provider Agnostic : SD-WAN provides the same benefits irrespective of which Internet Service Provider (ISP) that your enterprise is using. The enterprise can add and remove ISPs at anytime and at any site without any hassle, making it much more scalable.
If your organization is located at different sites, then MPLS surely does not fit there. For instance, if in an international site, their MPLS provider may not be serviceable there. MPLS may have the same service provider at all sites.
In that case, the enterprises may encounter performance issues with no option, but to send traffic through IP sec VPN.
So, if your office has multiple sites, make sure to opt for SD-WAN technology over MPLS.
Talking about security, in MPLS, there are dedicated lines and internet traffic is backhauled to data center for inspection. In SD-WAN, there is embedded security, such as firewalls, auto VPN, and network segmentation.
In SD-WAN, there is direct access to cloud, while in MPLS, it is backhauled to data center and then to cloud.
No doubt, SD-WAN being a newer player in market possesses some benefits over traditional MPLS from cost, agility to ease of use and increased security. However MPLS will also remain in demand where businesses have special connectivity requirements. While pondering between "SD-WAN vs. MPLS?" businesses need to weigh the pros and cons according to their business requirements and see which technology fits better in their system.