Software Defined Networking (SDN Technology) for Enterprises
July 10, 2018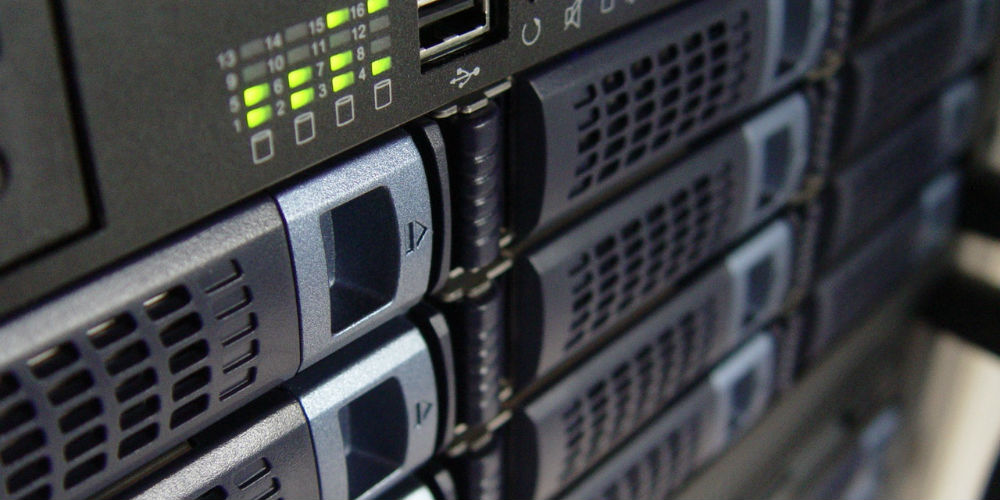 Today, organizations are looking for transforming ways and architectures to drive their business potentials. After cloud computing and enterprise mobility solutions, SDN technology is coming forth which has moved the enterprises towards network programmability. They are looking for strategies to automate their IT tasks and aligning their IT infrastructure with the changing business requirements. Eliminating the need of a proprietary hardware, SDN brings an open, programmable global network infrastructure that can be managed centrally which modernizes the company's IT infrastructure. Before drilling deep into the benefits of SDN technology for the enterprises of today, let us understand what is it coherently.
What is SDN technology?
SDN technology or Software Defined Networking is an emerging architecture that approaches towards network virtualization and seeks to optimize network resources to adapt rapidly to changing business requirements. SDN prepares the enterprises for pacing up with new technologies by creating more efficient and centralized networking management through software applications using open standards & APIs. By opening up traditionally closed network platforms and implementing a common SDN control layer, the network administrators have a great visibility and control over the network, regardless of the underlying network complexity.
A new report from SNS Research suggests the service provider network functions virtualization (NFV) and software-defined networking (SDN) market is expected to grow at CAGR of about 45% over the next three years. According to report, annual investments are anticipated to hit almost $22 billion by the end of 2020.
How enterprises benefit from SDN technology ?

1. Enhanced Business Security :
The centralized SDN controller in the core network brings the controls back into the hands of IT professionals and keeps the visibility over end-to-end traffic flows and emerging threats. SDN creates a central point of control to distribute security and policy information consistently. A virtualized switch filters network packets at the network edges and redirect malicious traffic to higher layer security controls. Contrary to fixed hard wired networks, SDN technology offers a multi-layered approach to network security, with end-to-end eye over traffic and real-time action capability. Therefore, fine grained security for apps, end-points and BYOD devices is expected out of SDN technology.
2. Boosting up Application Performance with Centralized Network Provisioning :
SDN technology works on the benefit of hardware decoupled from software. This control on network behavior helps in customizing network to support new services.
Moreover, Centralized network provisioning assesses real time traffic congestion and helps maintaining load balance and distributing traffic efficiently.  Since, traffic is routed through multiple paths, it increases network redundancy and network edges can be used to execute tasks prone to latency faster. This accelerates service delivery and application performance ( even cloud applications are responsive and easy to use). It serves better three purposes at the same time : enhances employee productivity, provides out-of-the-box customer experience and at minimized networking costs.
3. Lowered Operating Costs :
Any enterprise, while choosing a technology looks for a solution that is efficient, productive and which brings down operational costs. Talking about SDN, lowered hardware costs is its major selling point since it brings in administrative efficiency, improvements in server utilization and automated and centralized network administrative issues. Ultimately, it lowers down OPEX costs and gives improved network management efficiency.
4. Abstraction of Network :
With SDN technology, applications and services are abstracted from the underlying technologies and hardware. Instead of management interfaces and physical connections coupled to the hardware, applications interact with the network flexibly via APIs between OSS/BSS, orchestration and assurance systems.
5. Network Programmability :
It refers to the capacity to initialize, control, change and manage network behavior dynamically via open interfaces. Software Defined Networking can be defined as the new approach for network programmability. The decoupling of hardware from software in SDN gives the control of network and provides an easy way to customize networks, supporting new services. It is easy for the enterprises now to introduce new, innovative services to the customers rapidly since the limitations of closed, proprietary platforms are no more there.
6. Improvised Content Delivery (Audio or Video) :
Till now, we have learnt that Software Defined Networking technology possess the capability to control data traffic and route it via multiple paths. Talking about VoIP and multimedia transmissions, SDN enhances their Quality of Service and also delivers high quality video content. It improves network responsiveness and offers a distinguished end-user experience.
Conclusion 
Today, enterprises are a part of supersonic paced economy and in order to remain a part of it, they need to adopt newer, advanced technologies, such as SDN and SD-WAN. Want to read more about SD-WAN? Don't forget to cick on- SD-WAN Solutions: The Definitive Guide. And, SDN has come into the picture that makes provisioning and operating IT infrastructure possible. Network Programmability has brought with itself an era of 'Network Intelligence' to drive the productivity of the enterprises at a lightening pace.