Network Switches / Ethernet Switches Must Have Features
June 14, 2018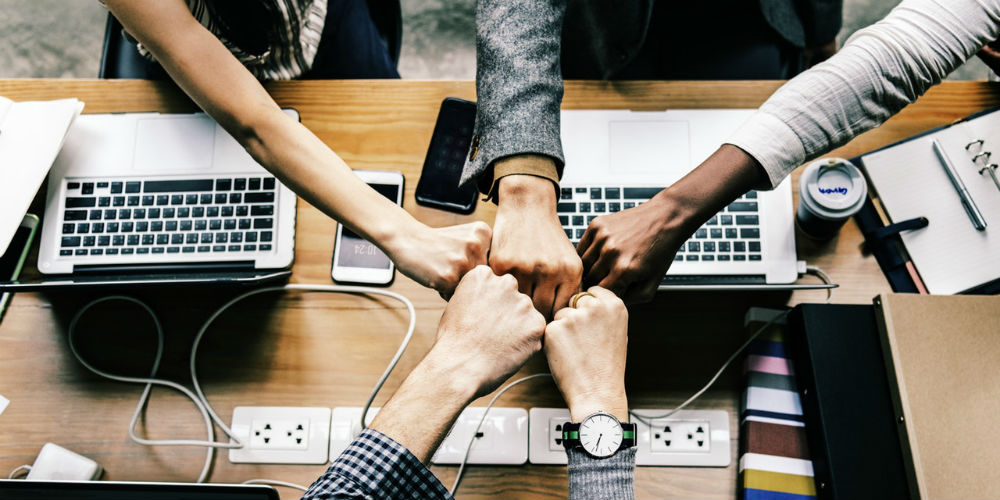 Network connectivity is something that cannot and must not be compromised if you want to witness your business escalating speedily. Whether, you are a small, mid-sized or a large enterprise, you would want a cobweb of speedy connection and easy data transfer that could connect all your employees, your clients and your partners. This is utmost essential for two main reasons - first, there should not be any obstacle in communications and connectivity and secondly, your business and your services should reach a large number of people. Therefore, the foundation of any network is highly reliable and advanced network switches/ethernet switches. 
Top Must Have Features while Choosing Network Switches for your Business Connectivity
1. Speed :
Talking about the present times, Gigabit is the widely used interface speed. Ten Gigabit has been growing rapidly, especially in the datacenter and with the cutting down of costs, it will expand into more network applications. Fixed configuration switches are available in Fast ethernet (10/100Mbps), Gigabit Ethernet (10/100/1000 Mbps), Ten Gigabit (10/100/1000/10000Mbps) and even some 40/100 Gbps speeds, with a number of uplink and downlink ports. 
2. PoE (Power over Ethernet) ports :
PoE feature in switches helps in transmitting power and data through an ethernet cable at the same time. It reduces the need and costs of additional power supplies, cables and circuits. PoE standards provide up to 15.4W of DC power to each port whereas with PoE+, the amount of power provided increases to upto 30W which is almost twice as much power over a single ethernet cable. PoE+ with high power rating per device network switches form the basis of new generation of devices.  
3. Software Defined Networking (SDN) :
Software Defined Networking is an emerging architecture that approaches towards network virtualization and seeks to optimize network resources to adapt rapidly to ever changing business requirements. The SDN controllers handle network orchestration, management, analytics and automation and offers a wide array of business benefits. This architecture works by separating network's control plane and the data plane which creates a software programmable infrastructure, enhances flexibility and accelerates the time to market for new applications.
SDN corresponds with another technology called NFV which stands for Network Functions Virtualization. This solution has the ability to virtualize application based network functions such as firewalls, load balancers and WAN accelerators. SDN provides the centralized control that manages and orchestrates NFV enabled virtual network functions.
4. QoS Support :
You may not want that your voice communication with anyone on call gets affected when somebody downloads a large file or doing some other activity which is taking down a lot of bandwidth. Therefore, QoS support comes to play its part here. It gives priority to certain types of network traffic such as real-time voice data. 
5. Stackable Switches/Virtual Chassis :
Network connectivity is always on the verge of growth with business expansion. You will need to connect more number of devices in the network. For that, virtual chassis technology comes to the rescue by simplifying and increasing the availability of the network. Talking about virtual chassis configuration, all the member switches are managed and monitored as a single logical device. Without a doubt, this configuration helps in simplifying network operations, enables logical groupings of physical devices along with efficient use of resources. 
6. Network Security :
A capable networking switch must include the embedded security for encrypting network communications:
a) MACsec which prevents layer 2 security threats such as passive wire tapping, denial of service, intrusion, man in the middle and playback attacks. With configurable techniques, MACsec protects communications and enables easy data transfer over secured channels. With MACsec ethernet frames, the data traffic is encrypted and decrypted using an industry standard cipher suite. 
b) VLANs - Virtual Local Area Network - This feature allows to logically group devices and to isolate traffic between these groups even if different devices are using the same physical switch. This feature helps in separating the different communications, for instance, the workplace and industrial communications are separated. 
c)  SDSN : Software Defined Secure Network is a cyber security platform that integrates, centralizes and automates defense from malicious activities and attacks. Rather than working as an individual entity, this platform detects and responds to the threats as a whole ecosystem. Every element (physical or virtual switches, routers, firewalls) actively participate in detecting and responding to the attacks. 
7. Interoperability : 
Network Switches should be interoperable which implies that they should be built and designed to work with other devices as well. This will help the organizations to change their vendors whenever necessary to suit their changing business requirements. 
8. Single Point of Management :
For a simplified management, the interconnected switches must support virtual chassis, virtual chassis fabric as a single logical device. 
9. Redundancy :
In managed industrial ethernet/ network switches, redundancy feature provides the ability to interconnect these switches in a manner so that in case one system fails, the other one is on the way to take over.