Deploying Microsoft Teams with Video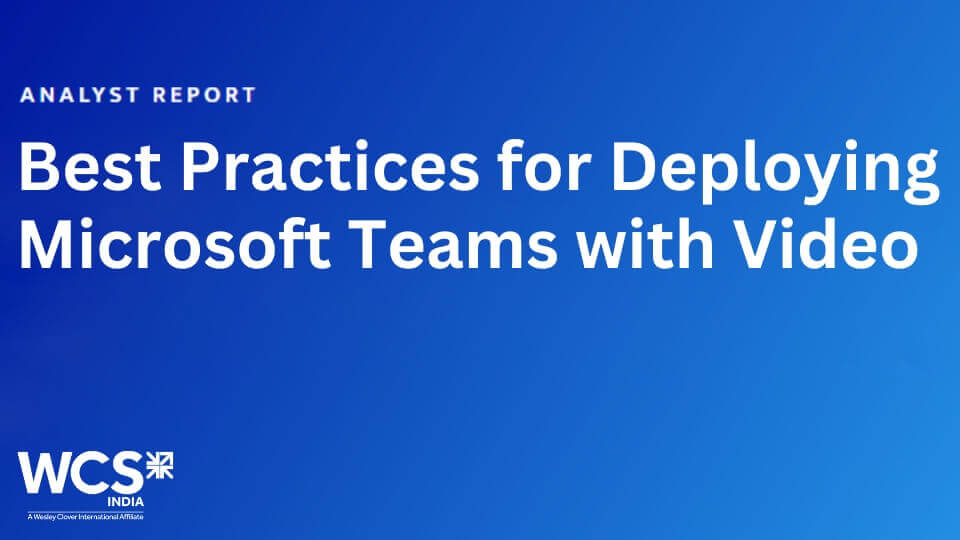 Microsoft Teams is fast becoming the quintessential unified communications solution for the modern enterprise and will continue to reshape enterprise collaborations in the years to come. Success in deploying Microsoft comes from extending Teams capabilities across the organization, creating an easy-to-use environment in which individuals can join meetings from any device via a consistent user experience.
Organizations already possess extensive video conferencing endpoints within their meeting rooms and huddle spaces. For example, of those who cite Microsoft as their primary workplace collaboration vendor, 31.7% use Cisco for video conferencing, while nearly 18% use Poly (Nemertes Research).
This paper by Nemertes Research provides readers with best practices for deploying Microsoft Teams with video meetings, with a focus on integrating Microsoft Teams with standard video endpoints. In the next few pages, you will learn how to:
1. Achieve video conferencing success with Microsoft Teams
2. Develop a strategy for integrating existing or planned video endpoints with Teams
3. Understand options to extend Microsoft Teams meetings to your meeting rooms
4. Evaluate solutions to integrate Microsoft Teams with current room systems successfully
Read this white paper and equip yourself with the best strategy to enable Microsoft Teams to your room systems.