Today, organizations are looking for ways to maximize business protection and increase user productivity. To meet the operational requirements, they expect their business communication tools to perform as intended.
Therefore, with ongoing software updates and new software releases of business collaboration, WCS India Support Services help you reduce risks, enhance business functionality and ensure operational proficiency. Our experienced and knowledgeable technical resources help widen the business value of our clients and ensure that they get a maximum return on their investment.
---
Installation and Commissioning Services
We identify the pulse of the system and then deliver the premium installation and commissioning services accordingly. From the concept of software installation to complete configuration, we are your IT partners to exceed all your expectations.
Get secure software installation and commissioning services after pre-defined quality checks!
End-to-End IT Support Services
The modern IT world witnesses the presence of organizations more into the customer-centric experience rather than solution provisioning. Thus, we focus on delivering versatile technical support and solutions to all communication business ventures. Our helpdesk support team is available to give you help, regarding the network, system management, security threat, and other on-premise & cloud services.
Training Program
User and admin level training for customers in a professional manner by certified trainers.
Proactive Managed IT Services
WCS India offers a comprehensive suite of fully secured Managed IT Services to take all the burden of managing IT infrastructure, enabling you to focus on the core tasks of your organizations. With a user-centric approach, we provide enterprise-ready services that vary from infrastructure management to robust monitoring to full-fledged encryption to storages, servers, endpoints, backups, and exceptional assistance at any time, etc.
To expedite your digital transformation, our solutions can:
Improve productivity while reducing downtime and delivering an enhanced user experience
Track your IT transformation projects fast as the BAU IT has been reduced
Scale and become flexible to help escalate and grow your business
Have access to more expertise, best practices, tools, automation, and top-tier processes
Leverage you by replacing the variable capital and operating costs with a predictable monthly investment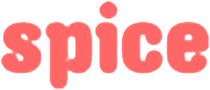 "The Quality of Service provided by WCS India is highly satisfactory. We sincerely appreciate your responsiveness and the way you conduct business."