WCS India brings you the best enterprise mobility solutions that makes you stay connected to all your stakeholders, anytime, anyplace. Through an extensive range of Mitel telephones and tele solutions, we enable you to stay connected to your customers, prospects and employees. We help them to be innovative and productive.
With today's diverse workforce and challenging work schedules, communication solutions must conform to the needs of individuals and organizations. It should not be the other way round as flexibility is now one of the chief most concerns for any successful organization. Whether it's desk workers who need to be able to use their phone extension while sitting in a board room meeting or being able to access his deskphone from whichever desk he is sitting at, mobility is one feature that's highly required for productive functioning. The communication solutions that are provided to users should not be a function of location or device. Mitel enterprise mobility solutions free people to perform and remain connected and collaborative with complete flexibility.
We help organizations across the world to perform to its optimum potential using our enterprise mobility solutions in the following ways.
Eliminating location constraints
Free people from location constraints while providing consistent communications experience in or out of the office.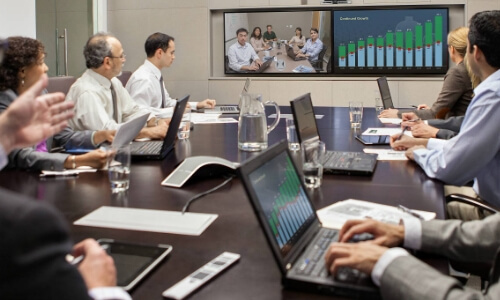 Leveraging smart technology
Deliver unified communications and collaboration capabilities by leveraging the latest technology.
Consolidating communications
Provide organizations complete control over all their business communications.
Improving customer experience
Ensure employees are always reachable and responsive to client calls without the constraint of location. This improves collaboration several notches above.