How can we define L1 L2 L3 support for SaaS companies
July 16, 2015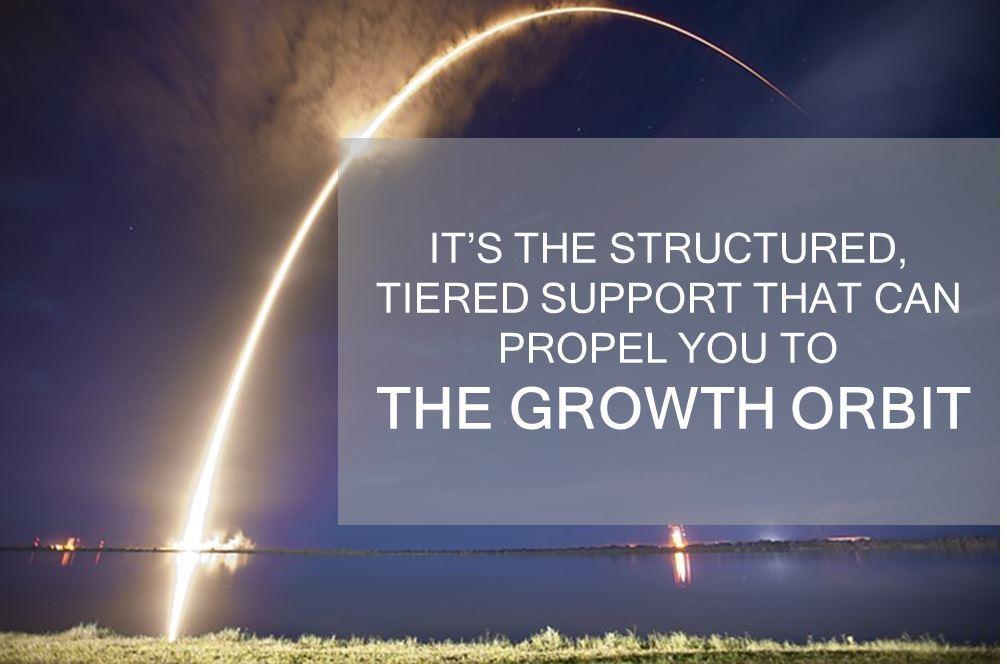 In my previous blog
Why Support is the new Sales for SaaS companies
I stressed upon the importance of the post-sales support for SaaS companies. How support can ensure growth, retention and high MRR (monthly recurring revenue). How it can disrupt the growth plan and why it should be the topic of boardroom discussions. 
Do you believe in this theory? If you do I'm sure you must have pondered over whether you've the right support architecture in place, is there a seamless handshake between different levels ( Level 1, Level 2, Level 3), are SLAs clearly defined (
our VP Neil Macleod has stressed upon it in his interview here
). You would have also googled for more information. 
I've googled too. I shuffled through a number of sources. Allayed doubts about handshakes between different level of a tiered support system, demarcation of responsibilities, processes. I felt an urge to share my understanding in simple words. Here's my attempt at it.
What is L1 support?
L1 or level 1 of the support architecture is the front counter for all customer queries, tickets. Customers can reach out to you through email, chat, phone call, and sometimes through social media.
McKinsey
says social media, communities are taking precedence over email, chat as a first point for customer support. But chat box and email still receive significant number of queries for SaaS. The users of SaaS applications also prefer a self-help approach like an access to a repository of possible issues and their resolution, like a knowledge base.
 At this stage, the first and foremost task which is to be performed is logging of the issue. L1 support team does it. it acknowledges the request, categorize it, and track it till it's resolved to customer's satisfaction. Tools like
Zendesk
,
Freshdesk
,
Zoho
(
Capterra has compiled a good list here
) can be used for tickets management. L1 team should be trained well in these tools.
Somewhere in between L1 team forwards the request to L2 if it's complex in nature. L1 generally is basic in nature. However, in small size SaaS firms where everyone knows everything the heavy duty tickets are also closed at L1.

When does L1 hand over to L2 support?
When the tickets are complex in nature, when the resolution is not available in knowledge base.  L2 engineers are more experienced (which is obvious) and more technically sound than L1 engineers. L2 team generally comprises of domain experts - product, network, database etc. Here too, team follows a documented process for query resolution as defined in SLAs. Issues which require bug fix, issues which require development environment to simulate the real scenario are escalated to Level 3. 
The final level - level 3
L3 is the final frontier. The team is more experienced as can be deciphered from the fact that queries which reach here are subtle. L3 support team receive queries which are mostly bugs. Issues which are new, for which generally a resolution is not there in the knowledge base. A deeper analysis is required here. The team is required to have in-depth domain expertise and programming skills. In a smaller setup, product development team plays this role. As businesses, a new team is formed or an experienced partner is brought on board.
What after L3 support?
Level 4 (not too commonly used). The queries which remain unresolved at even L3 are transferred to product team (if the setup is big). The product team simulate it, test it and prioritize it. It can be a major bug fix, which may require a new minor release of the app, or it can be a feature requirement. The team which resolves it should be sound to make these judgments.
In a complex product scenario, where your app interacts with other 3rd party apps too, bugs related to these third party apps first reach this stage and later raised to the concerned team in that product team.
If you've reached here, I'm sure you'd found the structure simple to comprehend, and yes, easy to implement too. However, each business has its own nuances. Existing processes, SLAs, existing team structure and expertise impact the final architecture, decide the responsibilities at each level.  When you're early in the journey, a support partner can help in doing all this in less time, and with more accuracy. Which I think is very very important because as I said earlier if support being taken care of, there's no way your customer will leave you. Instead, he'll become your advocate.