Top Digital Transformation Trends for SMEs and Enterprises shaping 2023 and beyond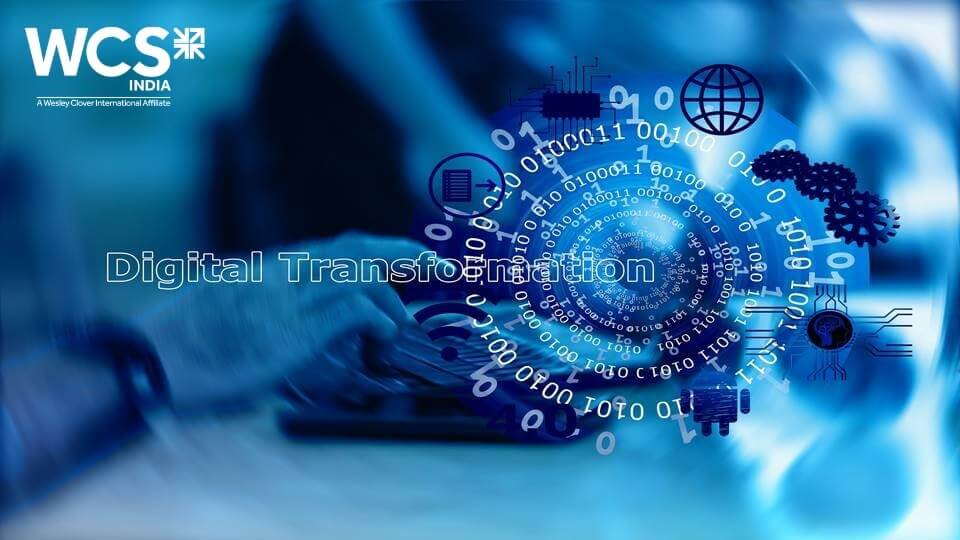 "Necessity is the mother of invention" – It is a common adage that never has been proven truer than in the current trying times. While at one edge, the economy and businesses are facing challenges to survive in the current digital transformation period, on the other end, it's true that with every downside, there is a positive approach.
No doubt, the COVID-19 pandemic accelerates digital transformation and catalyzes innovation to drive the business successfully in 2020 and 2021. It has opened our eyes to more possibilities and horizons that are offered by the technology to support this devastating situation – monetarily, physically, and mentally.  
As far as, being the business leaders, you have absorbed the initial shock and realized that it's the right time to redefine the processes, strategies, and technology. However, you are still dealing with roadblocks and learning how to meet the client's expectations, and enable the workforce to stay calm, productive, and proactive.
Such shifting situations and unknown results & timeframes require a sense of agility and resilience to maintain momentum. Hence, it's essential to connect with your customers as well as clients and optimize their experiences in the current digital transformation era. It's time to reflect on what's working for your customers and what isn't. This will help you to redesign and elevate each customer touchpoint to cement positive and long-term relationships.
Moreover, it's equally significant to help your employees to establish the work from home setup and connect with other members uninterruptedly. For this, we have the technology that leaves no stone unturned to overcome communication and productivity challenges.
How events of 2021 have affected Digital Transformation 
Here are some use cases that will help you understand things better and assist you in creating great experiences for your people (customers and employees) successfully.
1. Redefining Face-to-Face Communication
With more and more companies adopting remote culture, we all are experiencing many benefits of face-to-face communication so far. It has proved as the best means to convey information, share thoughts, exchange ideas, and for official meetings. These tough times have fostered new patterns of work and techniques. All these approaches have one thing in common- they are managing video communication with the use of technology.
Moreover, face-to-face communication has become the primary mode of communication that no longer requires everyone to present in the same room. A person can easily interact using video conferencing or one-to-one video calls to achieve the mission and vision – from his/her place. In short, it has become an essential component of today's remote working.
2. Redefining Infrastructure Investment
Covid-19 has impacted different industries in varied ways. In technology adoption, enterprises have gone a drastic paradigm shift.
Meanwhile, the enterprises are focusing more on remote working so that the employees and customers are able to do well. This approach has evolved the much need to facilitate flexible computing access and sustain remote operations. It has compelled many organizations to let go of their onsite infrastructure and hardware in favor of shifting to the cloud infrastructure.
It's not a big investment. Even, it will deliver you a number of leverages. Shifting business to the cloud saves the onsite hardware cost, and allows employees to use their desktops to work from where they left off. It is the desktop-as-a-service or DaaS solution, which is a desktop virtualization concept, allows enterprises to store the desktops (resources, data, and applications) in the cloud. Plus, there is no threat of data loss or machine failure kind of things. The company's data is stored on the cloud securely and can be accessed only with the use of credentials. So, it's a safe, cost-saving, and beneficial approach for the remote workers in the current digital transformation approach.  
3. Redefining the Office Phone
As remote working is on roar from the past few months, the connection with office phones has disconnected, and the usage of mobile phones has increased. It will detach the workforce from their work phones.
Here, the technology of digital transformation helps us again. It's time to redefine the office phone approach and leverage the IP office phone functionalities while working from home. It is the softphone that serves as the IP office phone along with some of its own features. It allows the employees to access all features of their IP desk phones, and use them on the desktop or laptop effortlessly.
Simply, you have to provide the secured credentials to your employees, and they will be all set to use their desk phones from their homes. 
4. Redefining Omnichannel Digital Experience
Omnichannel digital experience is the key to help customers and clients in any way. It provides a better customer experience in the digital transformation ecosystem. In the current scenario, you should be all set to help your customers anytime, through any channel, as- web, phone, video, emails, social media, etc. It helps you identify their preferences and you can provide the best support to them on all channels.
Since you need to empower your workforce to work remotely, you have to buck up and chart out your plan according to the current digital transformation scenario. This will help you earn their trust and loyalty. E.g. - if you connect with your customers by phone, make sure that the voice quality must be perfect. High audio quality will afford clearer calls, with less mistakes, and better overall satisfaction.
For this, you can use a softphone that derives professionalism and can connect with your office phone that will throw a great impact on your clients. In fact, it's an all-in-one solution that resolves all your omnichannel challenges. How? It can also help you with video calls, instant messaging, and even screen sharing, etc. Find out more features of softphones here.
5. Redefining the Cloud Strategy
Although the pre-pandemic era has witnessed the cloud-dependency, but the current challenging times has made it a necessity. Naturally, the COVID-19 has compelled companies to rethink their cloud strategies and realize ways through which they can focus on the technological as well as process engineering aspect of the cloud journey.
Each enterprise has its own cloud strategy. But, today, it is critical for enterprises and organizations to focus on cloud agility as well. This can help you simplify quick, bite-sized digital transformations based on the immediate requirements. Of course, it's time to act fast. The enterprises have to factor in the immediate process and resource changes, required for scaling operations and process within a short notice. And, this will lead them to turn their heads towards the modern, software-defined, and AI-powered hybrid cloud environments.
Moreover, to respond quickly, you also need to work fast and correctly. So, instead of wasting time in installing the required desktop applications, you can easily utilize cloud applications. These apps come with the latest version and cover the costs of hosting, maintenance, development, and support – all in one package. On the other end, you are responsible for regular updates, maintenance, support, etc. for the desktop apps – that will definitely lead to chaos amidst the work and it will hamper your productivity as well.
In brief, the new cloud strategy, considering the ramifications of the current situation, must be agile to respond quickly and maintain business continuity and resilience.
Takeaway- Redefining What is Essential
Events of 2021 are redefining the present and the future of work. The work-from-home model and the ways that distributed workforces will enable businesses to emerge more productive are being implemented now. Every sector and process undergoes the digital transformations that are in response to this new-age global crisis.
So, basically, this pandemic is redefining what is essential for the enterprises in terms of reach, scale, and adoption and the steps that companies need to take to successfully reboot.
Is your business rebooted or in the process of rebooting?