5 step guide to select a contact center solution for your business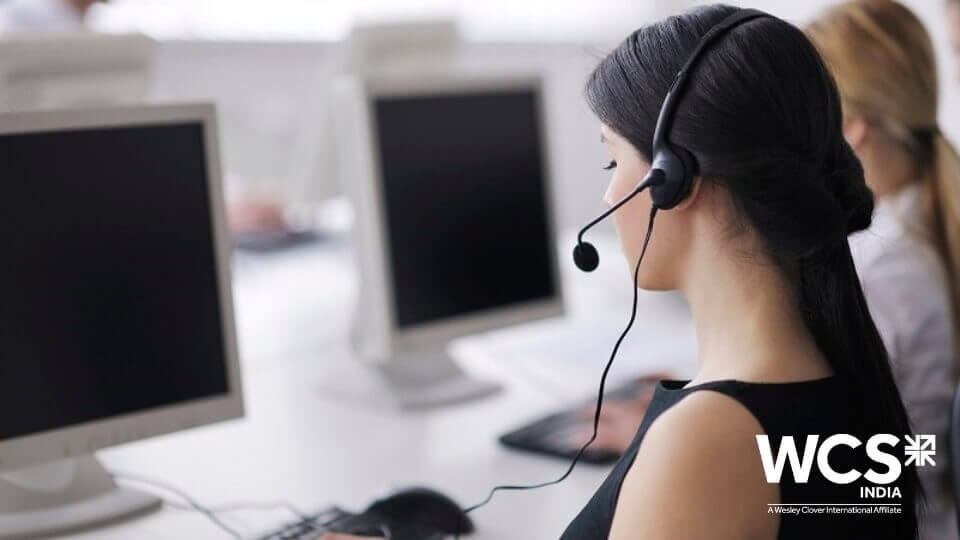 A budding business needs all the help that it can obtain. There's a point when the clients and customers start pouring in, and the phone never stops ringing. Companies have to keep up over soaring consumer expectations (they want immediate resolution otherwise they switch to another player in market). Adding to that volume of queries is also increasing due to emergence of new channels. Contact Center Solution is becoming more of a strategic asset for enterprises.
However, many enterprises may find it difficult when it comes to evaluation of a right contact center solution. Market is filled with myriad of solutions offering different features and capabilities which further add complications in decision making. This blog is a small guide for enterprises who are considering fresh deployment or overhaul of contact center solution for customer service:
Step 1: Need for a customer-support team or a Call Center for a business
Handing over the right information within a particular span of time is the key to win the loyalty of a customer. It doesn't matter if the caller is a first-time customer or a regular one. It becomes disadvantageous for a business if it doesn't have enough resources to provide an effective support to the customer or clients despite being efficient and productive at the actual job.
To tackle such problems, a business has two options. First, to hire a team of employees that can attend to the customers on call and respond to their queries. The second option would be to outsource this to a Customer-Support Center. Outsourcing often seems to be an easy option with cost advantages(in terms of infra, employees etc),company can focus on core areas , but sometimes lead to consumer backlash (knowledge transfer not done properly, sophisticated systems, L2 and L3 level support). On the other hand, the first option i.e. installing the system on your premises/or using cloud based solution is a better choice in terms of governance & maintaining quality.
Step 2: Building a suitable customer support center
You need to pick the best for your company. Since all vendors provide similar services, it is imperative that you set your preferences.
Determining the Best Ratio of Automated and Live-Agent Support
When it comes to calls regarding the checking of account balances or flight details, an interactive voice response (IVR) is optimum. However, for complex requests, a live-agent is necessary. Prior to delegating tasks to either an IVR or a live agent, organizations should first analyze past requests that have been received, and appoint the tasks accordingly.
Cloud-based vs In-Premise contact Center
Cloud-based call centers are another option that requires low investment initially. However, they lack features pertaining to security and privacy. For companies looking for confidentiality of their data should opt for In-premise version. In premise solution provides full control to infrastructure and data security.
Studying the impact of Geographical Locations & Cost Savings
Most companies consider transferring contact centers to locations with a lower rate of labor in order to reduce the overall operating cost. Infrastructure, follow-the-sun support, and language skills are also of equal importance in customer support centers. Outsourcing to an offshore location could make you run into problems with a foreign country not understanding how the native culture works.
Step 3. Necessary Features
In order to get the best out of the services that are provided by the customer-support center, it is advisable that you make a list of features that you want(besides common features such as call recording system and workforce management software)
Reliability
Be sure to choose the solution which can handle the volume of customer interactions your business requires during peak hours and holidays, without service breaks or downtime.
Business tools integration
Call center solution that integrates with your existing systems(ticketing system - helpdesk, CRM, e-commerce, social networking and other relevant platforms) easily will help you improve your team's efficiency and productivity in no time.
Ease of use
Once you have shortlisted the contact center software solutions that are in-line with the business objective, evaluate them for ease of use. Be sure that the solution has multi-language support, user-friendly and your agents become pro in navigating the software within a few hours.
Scalability
Just when your business takes a pace and starts growing, more employees are needed to handle the huge in-pour of calls from customers. Ease of adding new employees or viable scalability into your system is one of the main things that need to be taken into consideration.
Data and Analytics
You cannot improve customer service if you don't utilize data. Your contact center solution should be able to capture, report, and analyze data. A good data capturing and analysing tool will help to predict future trends and develop actionable insights. This will further help in training agents and move beyond the established benchmark practices.
Other features which can be taken into consideration include unlimited concurrent calls, call whispering, automatic call distributors and click-to-call.
Step 4: Signing up with a service provider
Next, you should start calling up vendors. The service provider that you opt for must hold a good reputation and a decent performing history. A reputed company will always hire skilled employees to tackle the problems of the customers in a skilful and proficient manner.
Here are some aspects to consider while you choose a service provider. It is always advisable to go ahead with providers that offer-
Quality Standards –  ISO or other quality standard Certification to ensure timely execution and quality project management.
Support 24*7 – Make sure the vendor provides 24x7 live technical support and priority allocation to support queries.
Training – Look for training programs offered by vendors to quickly help your team get-up and running within no time. Cross check that engineers providing training should be well qualified enough (Each product has its own certification)
Existing resources utilization– Ask the customer-support company to provide a layout for you to have an idea of how the things are going to be carried out. A reliable company would try and make use of your existing resources as much as possible and deliver the best outcome.
Reliability – Be sure to choose a vendor who can mitigate security risks and can handle confidential data safely and securely.
Service Level Agreement - SLAs sets expectations and level of services for both customers and suppliers. Setting, managing and tracking SLAs are one of the most important aspects in determining the success of project. The employees or agents should also be well aware of the terms and conditions of the SLA, to consistently deliver uninterrupted services.
Step 5: Implementation and Conclusion
While the system is being set up, see to it that all the deadlines are being met and that it has been set up according to the need of your business. It should be well tested before going live, because at the end of the day, the system that you chose should prove advantageous for your business. A business or a company cannot have a better reward than a satisfied customer.