OmniChannel Contact Center- Innovative Approach For a Superior Customer Experience!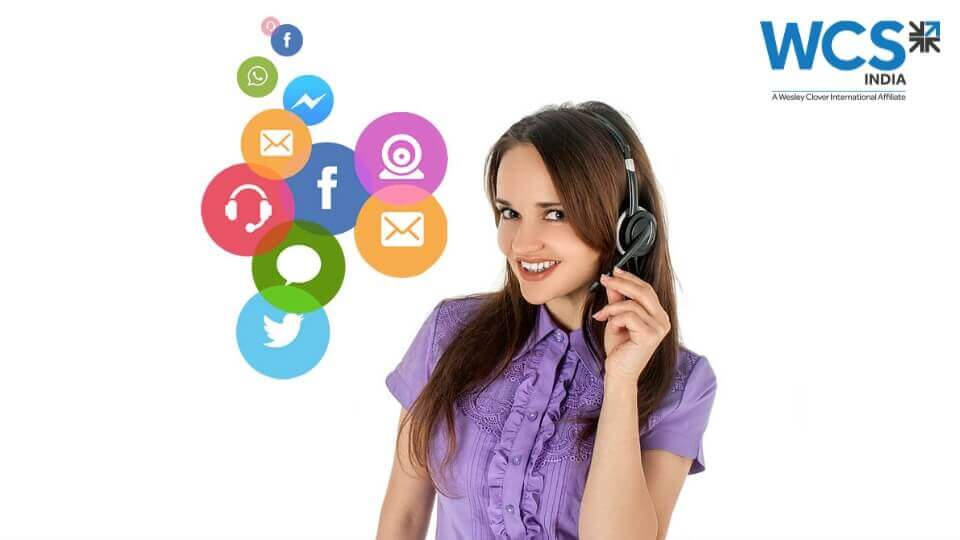 What is the important thing that the enterprises must keep in consideration to remain ahead of the curve in the competitive market? The answer is customer's satisfaction. Customer's satisfaction can be gradually achieved by surpassing  their expectations while simultaneously delivering them seamless & unique experience. This blog is an attempt to talk about that how OmniChannel serves as a modernized way to the contact center services and a flawless pathway to evangelizing your brand name.
Let me begin by citing a hypothetical example!
A common customer has his bank account in a major, esteemed bank and would like to commence internet banking services.

He visited the bank, talked to the concerned person at the help desk but due to the heavy working hours, he could not get a satisfactory answer.

He had inputted his account number in the IVR system, hoping to get the solution to his problem, but again, it was all in vain.

He tried to contact the contact center agent and had to repeat his entire query and details but somehow, this also remained a failed attempt.

Agitated with his problem, he began to give negative feedbacks about the banking services to his colleagues and friends.
Now, here is a series of questions that must be taken into consideration:
What if the bank is able to keep a track of the customer's activity right after his very first interaction with the bank?

What if the bank takes a pro-active approach and provides a tailor made solution during subsequent interactions via any channel?

What if there is a well defined and organized way of OmniChannel interactions  and the voice, mobile, web, social, chat, email and other channel activities were combined  where the customers would easily be able to share their part of information?

And last but not the least, what if the customer is put at the center of all interactive channels and they themselves acquire the power to decide how to communicate with the bank?
"Sometimes when you innovate, you make mistakes. It is best to admit them quickly and get on with improving your other innovations."

- Steve Jobs
In any domain, there is a need to leverage digital technology so that the enterprises are able to provide reliable services to the customers from the comfort of their chair.
It is a matter of fact to know that how with the passage of time, the trends are also changing continuously, from voice channel call centers to multi channel customer service provider. Talking about the present day, the focus is to offer consistent and boundaryless customer service experience and this will be done when the customer gets the authority to choose the way they want to communicate and on which channel so that they may have a prompt, personalized and relevant support always at their back.
Multichannel or OmniChannel ?
Most of the enterprises today go for multi channel customer experience which implies that they are available across different channels for the customers to interact. Apparently, this may look like a reliable way of engaging with the customers but is considered somewhat haphazard, unorganized and sometimes, also causes customer to switch brands due to bad/inconsistent experience.
For instance, in case of online shopping portals, the service is available in the form of website or mobile app or customer care centers at various contact points. These may include tablets, PC, smart phones. But the problem arises when the customer's information is not integrated across different channels and they may have altogether different experiences across different platforms.
This is the reason why OmniChannel comes into existence to solve the problem of information integration and for expanding the customer's experience, right from their first interaction till the complete lifecycle. With OmniChannel, a consistency is maintained across all the channels and the customers do not have to repeat their query again and again since their information has alrady been integrated.We can say that omni channel is like a definite, well defined and organized way of dealing with the customers.
Customer's Data is the Real Gem!!
In order to make the tasks simpler, any enterprise can have a deeper insight into the most common queries that the customers encounter and also the type of support that they are looking for. According to the 2015 Global Contact Center Survey Results by Deloitte, voice, web chat and email are projected to experience the largest growth for complex inquiries with voice rising to about 68%, web chat to 55% and email to 53%.
By integrating this data available across different platforms with transactional and demographic data we can equip contact center agents with relevant customer's information and behaviour. Similarly, with the addition of CRM data we can dive a bit deeper and correlate with the customer's buying cycle, purchase behaviour & pattern of queries. Further if we go with the predictive analysis, we can also determine that why and at what percentage, the customers are using a particular set of channels.
Maintaining such stats and analysis help the organization to serve the customers in a better way. There can be a massive reduction of the repetitive phone calls because such queries can be resolved immediately as the contact center associate gets a pre-knowledge about what the customer is actually looking for or what problem he/she is facing. Each customer would get a personalized response according to his/her needs.
Now, here comes the bottom line - With the evolving digital landscape and unending technological advancements, the enterprises must make an advanced and innovative way of interactions in order to stay ahead of the game. For seamless and exceptional customer experience, the customer service teams must take advantage of the relevant customer data and essential information across all the channels and at all times. This must be done to have a better knowledge of their perception and insights so that any organization is able to provide satisfactory answers to all the queries of their customers. Therefore, the OmniChannel contact center solution is just like the icing on the cake for giving a perfect boost to your business productivity.