Fix Low Bandwidth Issues for HD Video Conferencing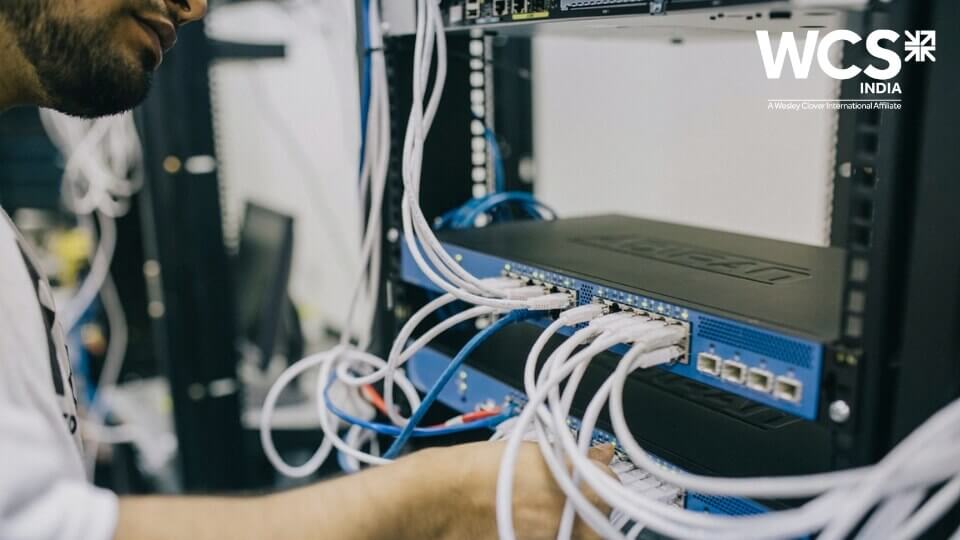 Every organization wants to give their employees, partners and customers, a seamless, HD video conferencing experience. But, there is one query that still hovers over them, "What are some of the ways that they can do if the conflict of insufficient or low bandwidth issues arises?" This blog aims to discuss some of those ways to address this issue so that you will enjoy the hassle-free video conferencing services that lead you ahead of the game.
Let us have a brief look at them:
1. Change of Codec
Primarily, the codec plays an important role in managing bandwidth requirements. By going with more efficient codec you can reduce the required bandwidth for Video Calling. For instance, if you are a Polycom end-point user, then you can go for Polycom H264 High Profile to lower the demand of bandwidth by almost 50% over Baseline Profile.
2. Managing Call Volume
Another way of limiting the bandwidth requirements is limiting the number of calls that occur across each link simultaneously. For that, the offices must have a scheduling policy to regulate the call volume according to the bandwidth available. If 4 video conferencing points are available but, the bandwidth of the link can support 3 calls at the same time, then we can make arrangements in scheduling policy to ensure that only 3 systems should be used at the same time. What more we can do is, limit the number of video conferencing endpoints that the link can support to avoid overload.
3. Voice or Video Conferencing Gatekeeper
A voice/video conferencing gatekeeper can be used to serve the purpose of managing the calls. The gatekeeper can assign a certain value of maximum bandwidth. It will restrict the real-time traffic that can flow through that particular link. After reaching the maximum amount of real-time traffic, the gatekeeper won't allow further call requests. Moreover, the gatekeeper also sets the user-based priority while calling. The highest priority call gets the first preference, keeping the other calls on lower priorities respectively, according to the preferences.
4. Appropriate Use of QoS
Every enterprise prioritizes audio and video quality to deliver exceptional video conferencing experience.  Be it LAN (Local Area Network) or WAN (Wide Area Network), it is important to give Quality of Service (QoS) support in both the cases so that the real-time video conferencing and data streaming do not get hampered at any cost. HD Video Conferencing traffic has higher bandwidth requirements and implementing QoS helps in managing the bandwidth requirements well.
5. SVC (Scalable Voice Coding)
If network conditions are not appropriate, then one can cling to high-quality video collaboration meetings with Scalable Video Coding (SVC) technology. It is an extension of H264 Advanced Video Coding (AVC), which allows the systems to work under variable network conditions. It breaks up the video bit streams into bit stream subsets that add layers of quality and resolution to video signals. By dropping these bit stream subsets/packets, SVC is able to reduce the frame rate, resolution or bandwidth consumption of an image, which prevents the image from breaking up.
6. Go Cloud
Generally, calling requires equal bandwidth for each end-point to get connected, such as, if the call is initiated for three workstations, then it requires, let's say, 1 Mbps for each end-point. Therefore, total of 3 Mbps is needed at the primary station. But, after adopting a cloud solution, the bandwidth is optimized. As a matter of fact, the primary station is connected to the cloud, and only 1 Mbps bandwidth is required for all 3 stations. Overall, the cloud solution helps in better bandwidth utilization.
7. Bandwidth Upgradation
Last but not least, upgrading bandwidth is a prompt solution for a clear and qualitative video conferencing, if the problem is due to low bandwidth.
Conclusion
Undeniably, high-definition video conferencing has become the need of an hour, when businesses are widespread across different geographical locations. But, deploying it is usually accompanied with different challenges for IP network team. This is because undemanding attention is needed to fulfill real-time traffic requirements. In this blog, we have discussed different scenarios and problems encountered in the network operations. And, if some of the solutions mentioned above are practiced in the daily operations of the network, successful deployment of High Definition Video Conferencing and maintenance of high-quality service is guaranteed! If you want to know what more is flowing in the latest VC solutions era, then don't skip Video Conferencing Solutions: The Definitive Guide. Get ready to extract a myriad of VC solutions ingredients!