Microsoft Teams Video Conferencing Solutions- A Step Towards Better Visual Collaboration
November 26, 2018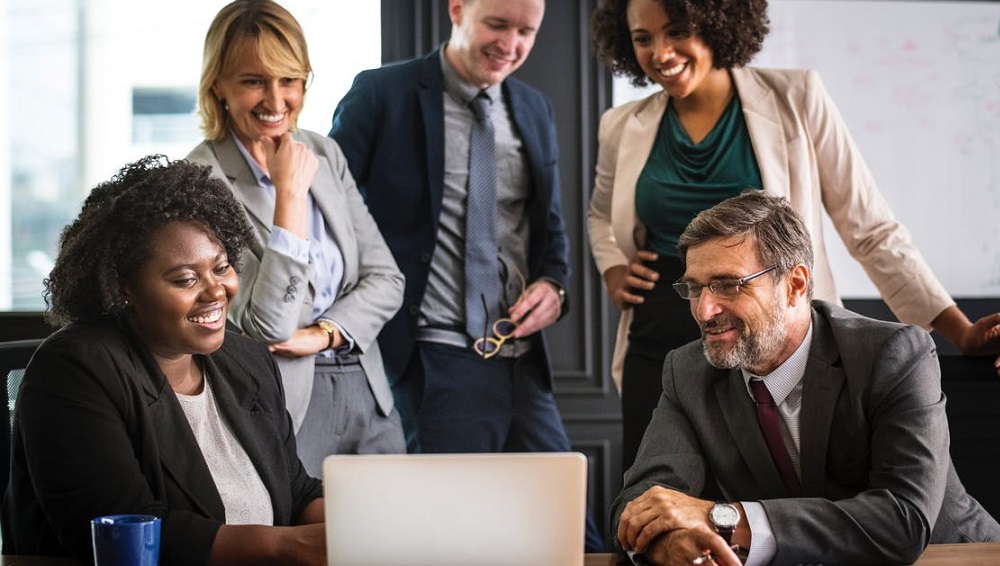 In 2017, Microsoft announced a major news that Microsoft Teams would become a primary client for intelligent communications in Office 365, replacing Skype for Business. The existing users of Skype for Business can upgrade to Microsoft Teams, to avail the benefits of complete communication and collaboration capabilities and create a "single hub for teamwork."
The goal of this migration to Microsoft Teams is giving the users a single place for their conversations, contacts, and content; and revolutionizing calling & meeting experiences.
Why Microsoft Teams ?
Primarily, Microsoft Teams is a new chat based collaboration tool, that enables the teams, dispersed in geographically dispersed locations to work together and exchange data and information (chat, video, voice calls, file sharing), through a common platform.
Further, within the Microsoft realm, there is :
i) Outlook and Exchange for Persistent Messaging;
ii) Lync/ Skype4Biz Client for Real-Time Communications,
iii) SharePoint for Sharing Documents.
All these tools, which were previously dispersed, get aligned under one roof - Microsoft Teams - to avoid chaos and for users to remain focused.
New Set of Collaboration Tools and Benefits They Bring
i) Messages, meetings, notes, documents along with real-time access to teammates who are online, all are at one place.
ii) Microsoft Teams is a modern cloud based infrastructure that helps the users to avail the benefits of Artificial Intelligence, LinkedIn, Microsoft Graph and can even add Third party applications.
iii) Your work gets more streamlined and there is no need to send extra emails to the employees to make any sort of announcement.
For instance, if there is a need to send a certain document to all the employees, the user just has to upload it to Teams, enabling everybody to get attention to it, through a notification.
iv) A blurred background in videos eliminate all sorts of distractions in a meeting.
v) People who are unable to attend any meeting, can have a playback of the recorded content in Microsoft Teams.
vi) Integration with legacy video conferencing devices.
vii) Secure Image Annotation, where images can be shared only under security constraints.
viii) Clutter-free and high-quality audio and video experience, while maintaining simplicity
Video Conferencing Solutions for Microsoft Teams
Empower your business more collaboration with Microsoft Teams. Transform any workspace into a Teams meeting place by joining simply by a single touch. From huddle room to a larger boardroom- it gives you a feel like in-person communication. Microsoft Teams is the ultimate business collaboration solution that features quality video calling, group chat, audio calling, content sharing, and many more attributes to make communication seamless and business operations streamlined.
Poly has introduced multiple video conferencing solutions for Microsoft Teams, with a comprehensive suite designed for all rooms- smaller to larger conference areas. You can simply connect your video conferencing systems with Microsoft Teams and leverage its powerful features set effortlessly.
1. Poly Studio X series (X30 for huddle rooms and X50 for larger boardrooms) with quality performance, crisp & clear voices, wireless content sharing- allow the users to experience the natural video-feel.
2. Poly G series (G80-T for medium/large rooms, G40-T for huddle/medium rooms, and G10-T as a base kit for Teams) with signature audio and video technologies enable users to organize the meeting space that fit their needs.
How to use existing video conferencing systems with Microsoft Teams?
Wondering how to make the best use of your existing room system in the period of Microsoft Teams? You can make your investment worthy by simply using a "Gateway for Microsoft Teams". Yes, it is possible! If you or your customers want to use their existing video conferencing room systems with Teams, connect your current VC system with Microsoft Teams using its Gateway. Now, you can easily use the features and functions of Microsoft Teams with your legacy systems model and enjoy a smooth experience with the ultimate flexibility.
To know more about video conferencing solutions and Microsoft Interoperability, you can reach out to us here.