Top 5 Video Conferencing Solutions for your Business in 2020
November 20, 2018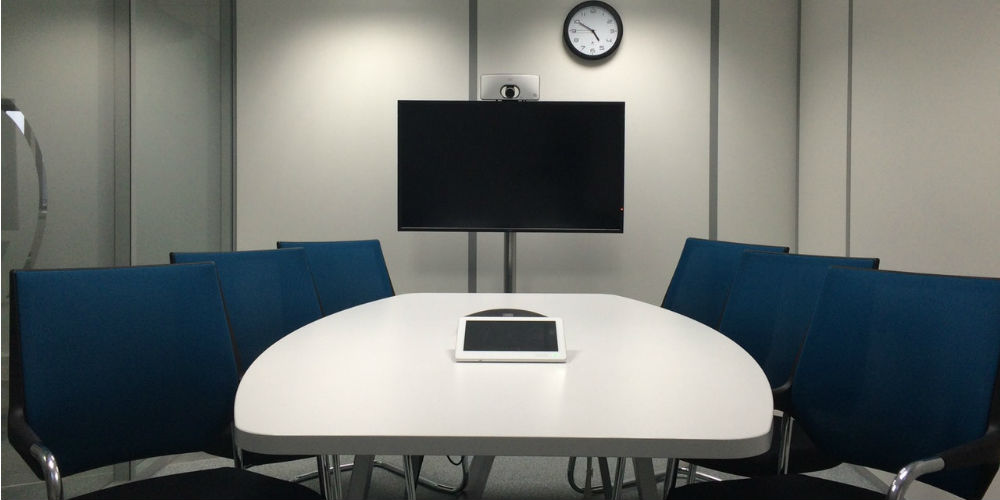 Video conferencing solutions in the contemporary corporate world have become a prominent tool for keeping teams intact and for enhancing the level of connectivity. No doubt, video conferencing has been able to diminish the gap between real and virtual. Teams located in disparate geographical locations are brought together seamlessly enhancing interaction and engagement.
For that, one needs to choose the right video conferencing solution that goes compatible with the business requirements. You need to interrogate yourself about your business requirements and which Video Conferencing solution is able to accomplish them greatly. And, if you want to know what more is flowing in the latest VC solutions era, then don't skip Video Conferencing Solutions: The Definitive Guide. Get ready to extract a myriad of VC solutions ingredients here!
Types of Video Conferencing
Room based Video Conferencing
Here user need to purchase a proper hardware setup which includes processor, camera, mic and codec
Cloud Based Video Conferencing
Here everything is on cloud, you can directly access video conferencing through your laptop, mobile or tablet
How to choose best video conferencing for your business
Every business has its own communication requirement. Depending upon size, nature and physical presence of the business, VC requirement keeps on changing. You must evaluate following factors before making your final decision:
End users location
If employees/end-users - everyone has to join remotely, then in that case cloud based VC would be best to go. In case of inter-connectivity of multiple offices then we can go with meeting room solutions
Call Size
It is the max. number of people in a meeting who can allowed to join in a single call.
Video Quality
Different VC OEMs uses different codecs for streaming video and audio content. Due to this bandwidth requirement sometimes differ from vendor to vendor. Now a days OEMs are providing support for 4K video streaming also. 
Interoperability
Sometimes we need to connect two different systems like when call is initiated from cloud based VC and also attended via room based system. This type of interoperability is required when we are using more than one VC system
Broadcast or video meeting
In broadcast event, only certain users have access to share screen and participate, rest all users can only view the live event but in case of video meeting everyone is a presenter.
Let us have a look at leading VCs OEM with their functionality, features, and utility criteria.
a) Polycom 
Why Polycom: Founded in 1990, have 950 technology patents, recognized by Aragon Research, Gartner and IDC in VC space, and have a wide range of on-premise video & voice solutions for different occasions.
Provides right HD video conferencing solutions according to your workplace and helps your teams to collaborate from anywhere, anytime.
Polycom Room Solutions: are particularly for smaller rooms and the solutions, including Medialign and packaged solutions, Group Series (310, 500, 700).
They have recently introduced Poly Studio X Series- Poly Studio X30 and Poly Studio X50 for small to mid-sized rooms. Poly Studio X features native support for Video-as-a-Service (VaaS) platforms, including Zoom and Microsoft Teams
For mid-size to large conference rooms they have introduced Poly G-Series with native support for Microsoft teams. 
For classrooms, conference rooms, meeting places with HD video, voice, & content sharing capabilities.
Easy to deploy and manage; and successful in learning and training scenarios.
Eagle Eye Director Camera comes with facial tracking technology (2X EagleEye IV with 12X camera capability)
Visual Board Technology for interacting collaboration during video calls and enabling easy content sharing.
Polycom Pano for screen sharing, whiteboarding, and annotating.
b) Lifesize 
Why Lifesize: Provides both on-premise and cloud-based VC services. Recognized as Niche Player under Gartner's Magic Quadrant for Meeting Solutions 2018.
Offers business-grade video conferencing solutions for every meeting space.
1. Lifesize Icon 450  for small meeting rooms and huddle rooms (10'X10') with seating for up to 3-5 people. Designed to capture everyone on screen and take minimal space in the room.
2. Lifesize Icon 600 for conference rooms and boardrooms (15'X30') and seating for up to 6-12 people.
3. Lifesize Icon 800 for larger meeting rooms (50'X50'), like auditoriums, classrooms, and lecture halls. Multiple AV inputs and outputs are needed to connect multiple cameras, laptops, and microphones.
4. Camera 10X offers lifelike video quality through 10X optical zoom; ideal for mid-size and large conference rooms.
Phone HD: is the smartphone of the conference room, which helps in keeping all the essential conferencing features at the fingertips through customizable touchscreen interface of Lifesize Phone HD.
5. Lifesize App - Equipping your team with Lifesize app lets you collaborate over video anytime with or without a meeting room.  If you've got a phone, tablet or a laptop, you've got a seat at the meeting — wherever you are.
c) BlueJeans 
Why Bluejeans: Provides simple and scalable cloud-based meetings and large interactive events. Recognized as Visionary under Gartner's Magic Quadrant for Meeting Solutions 2018.
BlueJeans is the leading provider of interoperable cloud video conferencing solutions. It offers solutions from group meetings to town halls, lectures, and bigger events; and humanizes conversations.
BlueJeans solutions include:
1. onVideo meetings - for up to 100 participants with unlimited cloud recording and streaming.
2. Events - This solution enables interactive video events for up to 15000 participants, which is not just a video meeting, but a broadcasting event as well.
enables live participation of large scale audience.
Ensured security (end-to-end encryption and SSO support)
3. Allows Universal Interoperability and works with tools, devices, and systems that one already uses,
4. BlueJeans Gateway for Microsoft Teams- Connect with any room system(like like Cisco, Poly and Lifesize) and join Teams meetings from huddle/boardroom through BlueJeans Gateway.  
5. Rich HD content sharing
6. Easy participation in group chat with laptop pairing feature
7. 24x7 Customer Support for optimal online meetings.
d) Panasonic
Why Panasonic: Provides economic on-premise based VC solutions. One of its solutions provides single inbuilt 24 multiparty embedded MCU.
Panasonic video conferencing solutions include:
KX-VC1000, KX-VC1300, KX-VC1600, KX-VC2000
1. Offers point-to-point and multi-point connection
2. People can participate through their mobile devices
3. HD-1080/60p video quality
4. Remote Camera Control
5. Interoperability with other video conferencing systems
6. Multipoint Control Unit (MCU) Support
7. Low Bandwidth Communication Support.
e) Microsoft Teams
Why Microsoft Teams: With Microsoft plan to end Skype for Business in favor of Microsoft Teams, they are looking forward to tightly weave communications into the apps, teams use to collaborate every day, alongside AI, Microsoft Graph, LinkedIn, and other data and cognitive services. Its features include:
1. chat and messaging capabilities,
2. meeting and calling experience, with built-in, fully integrated voice and video (unified presence, federated chat, and contacts, as well as in-line translation capabilities)
3. cloud-based meeting recording, support for larger meetings for up to 250 participants;
Conclusion :

 
There are numerous video conferencing solutions available with different features. But, which one to choose for your business must depend entirely on your business requirements and which solution has been able to accomplish them.
Frequently Asked Questions
What is the maximum number of participants in the Video Conferencing meeting?
You need to take care as to how many participants will be there attending the conference. Is there a need to conduct small meetings or large ones? Do they need to be recorded? Will there be in-house meetings or with partners and vendors located in different places? From a handful of people to a larger audience, there are different solutions available, accordingly. Solutions start from 2 participants to 150 participants and it can go up to 15000 live streaming viewers.
Should we check for interoperability feature i.e. work with other OEM's VC solution ?
The hardcore spirit of any Video Conferencing solution is to be able to connect to people remotely. Sometimes it might be the case that other party to whom you are calling is using some other OEM VC solution. The solution must be interoperable with the leading VC platforms so that there is no need to add complex gateways and people can continue communication in the same manner.
On-premise or cloud-based video conferencing - Which is best for my company?
Both of the solutions have their pros and con.
You will get a fairer idea of whether to choose on-premise or cloud-based video conferencing solution for your business, here!
What is the best video conferencing for small business?
There are special huddle room solutions available for small businesses. We have covered a separate blog here for different types of VC solutions for small, medium and large enterprises.