Enterprise Mobility Solutions - Transforming the Employee Experience!
July 2, 2018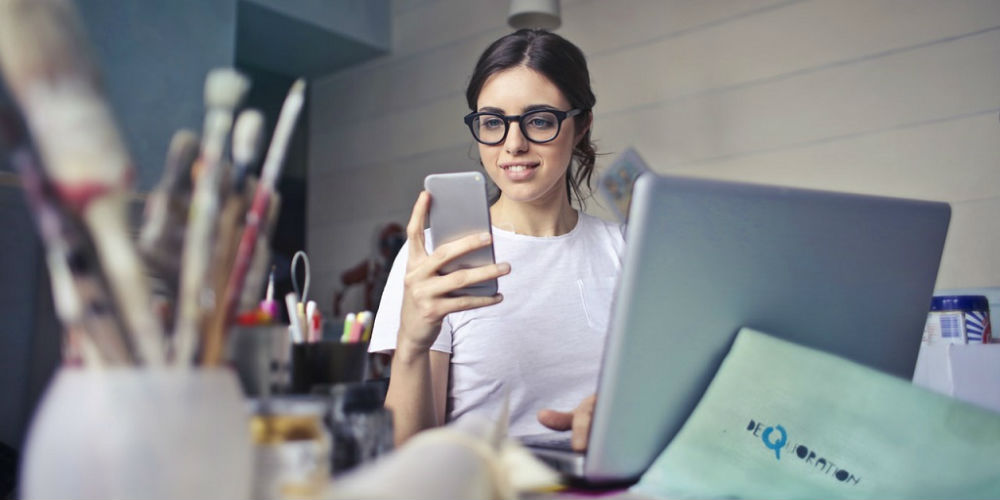 When we talk about enterprise mobility, it focuses on the contemporary business trends where the employees need not remain stick to their desks and can work outside their workplace using their mobile devices and cloud services. This shifting trend towards mobility solutions involves a digital, more interconnected workplace with the correct integration of technologies, for building productive business relationships and transforming the employees experience altogether. By adopting enterprise mobility strategy for your workplace, you can ensure:
1. Enhanced employee productivity and satisfaction :
Mobile working environment offers the employees more flexibility and freedom, saves their time of commutation, enhances concentration and hence productivity. Any employee won't have to remain tethered to their desks for the completion of their tasks. They could work while they are commuting to any place or even from their own place as well.
2. Mobile Office for Entrepreneurs/Sales/BD/Service engineers on the Go:
Advanced communications and collaboration solutions keep the employees connected anywhere and anytime, giving them access to corporate information regardless of their locations.  There are employees who spend a lot of their time in travelling between offices or visiting customers on mobile devices. Therefore, BYOD and other enterprise mobility solutions help employees to stay connected across different devices and networks.
3. Transparent and Virtual Work Environments :
Enterprise mobility solutions let employees to stay connected in virtualized work locations (consultants working in their customers premises, Architects working on remote site etc), while maintaining a balance between customer privacy and operational risk. The employees easily adopt work from remote environments.
Ways to Deliver Enterprise Mobility Solutions to Employees !
Communication and Collaboration system is the key part of employee engagement and enables employees to foster productive business relationships within and beyond the organizations as well as easy knowledge sharing across the organizations. Online, integrated collaboration tools help in developing digital culture at your workplace. The enterprises should develop the business strategy depending on their industry and job functions. The digital functions and solutions vary across industry and the toolbox must be chosen which is in compatible with their workplace.
- Messaging includes instant messaging, email, mobile messaging.
- Collaboration including web conferencing, team rooms, communities which enable employees, easy sharing of documents.
- Mobility - enables tools accessibility away from the workplace, using PC, Mobile, Home office, Remote Scanners.
- Crowd Sourcing - enables gathering ideas, inputs from employees through polling, surveys, forms.
- Sharing information to employees through internal publishing, blogs, homepage, portals or through a personalized way.
The organizations must deliver a digital workplace toolbox that articulates their business strategy.
1. Hot Desking : It helps employees in making any phone/workdesk their own instead of having one assigned space - at home or in the office including re-mapping personal keys and voice mailbox access.
2. IP based soft phones : They keep the employees connected in home office, eliminating the need of physical desk phones.
3. Unified Communications : It provide single point of access for communications and collaboration (messaging, web, video chat,  voicemail access etc) from any smartphone or tablet.
4. Dynamic extensions : They help employees to connect multiple devices to their desk phones. Dynamic Extension is used to auto-route incoming calls to one or more pre-programmed destinations. So, you can use it to ring your deskphone and mobile phone simultaneously.
5. Teleworker solutions which allows the remote staff to be able to access easily unified communications capabilities in the same way as they were in the office.