Getting Ready for the Next Business Continuity Challenge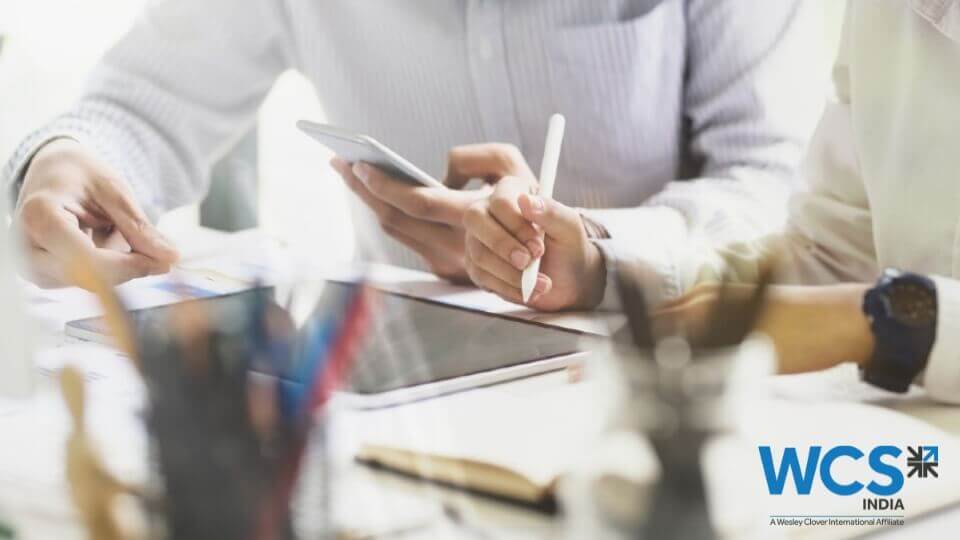 The current turbulent times are creating a new scenario that reinforces the need for enterprises/businesses to become more experience-driven and customer-driven. And, no doubt, the enterprises and organizations are striving hard to stay agile and consistent in these challenging times.
However, the speed at which the business dynamics are transforming continuously is something thoughtful. And, to cope up with this challenge, a business has to adopt a robust "business continuity" plan that flows beyond the time and circumstances.  
What is Business Continuity?
Business Continuity refers to maintaining business operations smoothly or resuming the functions quickly back in catastrophic situations or some pandemic or some cyber-attack. In fact, business continuity resiliency comprises the preparation for how to work if we lose our technology, people, or facilities. It should include the instructions set, protocols, and the procedure that covers all aspects varying- from business process to customer experience- everything.
How should you plan out for a sudden big crisis?
Due to COVID-19 so far, we have delinked with our physical office resources and compelled to adopt work from home option eventually. So, what comes next? Are we prepared to deal with such anxiety or what if the entire workforce requires isolation or gets sick?
Envisaging such probable circumstances, information technology, leadership, human resources, and other key areas should come on the same page and work on the response framework. The plan should consist of each functional area with detailed actions to ensure that every employee is prepared priory. Once the details are compiled, you can move further to the below questions.
I) Is work from home approach foreign to your workforce?
Work from home remains no longer an option nowadays. Due to the wake of COVID-19, it has become the necessity to continue business operations seamlessly. No doubt, your company's future relies on your processes and people. Thus, you need to evaluate your workforce's roles, responsibilities, tasks, and resource utilization to determine what can be done remotely and what resources on-site people need. Also, you need to identify:
whether all employees are able to work from home;
whether they have the knowledge to manage official work from their homes;
whether they are able to access their office resources sitting at their homes easily;
whether they know how to operate office communications through video call, IM, presence, etc.;
whether they may need any IT assistance;
Get all thinks ticked on the checklist and then proceed with assuring all the points. Once you identify the folks who are not familiar with any of the above-mentioned points- simply organize training or webinar related to these subjects, or replace the in-person meetings with video conferencing or teleconferencing- and get your people acquainted with all aspects of work from home. This is an important measure to avoid any chaos in further hardships if they will occur.
II) Is your current technology framework allowing remote options?
Technology plays a pivotal role in creating a perfect work from home policy. Varying from the network connection to data access to sign-in to anti-virus, everything should be encrypted with quality security standards. Make sure that your people are fully trained in accessing cloud-based data, productivity tools, and other face-to-face technology and end-points.
Different enterprises and businesses make use of multiple sets of solutions for video conferencing or calling or chatting, such as- cloud video conferencing, softphones for agents working at home, etc. Just ensure that you are there to deliver positive collaboration among your people in these trying times. So, adopt each step to make them acquainted with the latest technology and tools.
Still, you must analyze whether you have the appropriate technology to support your business continuity. The following are some useful points that you need to check out.
Which of the employees has the potential to work remotely?
Do they possess proper hardware (personal or provided by company) to access resources remotely?
Validate the systems whether they have the capacity to enable the users to work remotely
Explore the number of VPN licenses in your organization so that you can allocate VPN to your employees and they can access office resources without any effort.
SaaS licensing/accounts for any exclusively cloud-based resources
Is there any bandwidth issue that may incur a problem on a non-business internet connection?
Are there any sensitive resources that are not allowed to access remotely?
Get all things verified accurately so that you will be all set to face any sudden crisis. Remember, nurture your dynamic workforce with innovation and care.
III) Is your organization pivoting to the aftereffects plan of COVID-19?
Do you ever think about how to tackle the aftermath of this crisis challenge? Without an inch of doubt, the entire world is facing this disaster and as a result, the economy is suffering so severely. Every single enterprise or business has stuck in the storm of COVID-19 and at times, they become clueless what to do, how to do, what we will do after everything becomes normal as before, how we will get over from such big loss, etc.
It's pretty natural that people are revolving around with many questions and confusion- what to do after. Therefore, it's quite wiser to make the root of your organization strong enough to encounter with the after-effects of COVID-19 with a rock-solid plan. The following are some core and significant aspects that you need to focus right away.
Study your customers properly- which assistance they are requiring at present, and how they want to engage at the present moment and in the future
Accelerate your communications with your customers to support more meaningful relationship by sharing clear, crisp, timely, and targeted topics with them
Share the curated content on social media channels using video, virtual events, and gaming or contests to make your customers engaged
Increase digital adoption as much as you can with all of your customers through educational content, guides, tutorials, and webinars- all will be delivered digitally
Don't forget to let your customers know what you are doing to increase their brand awareness within all security norms
Make sure to get in touch with your customers, clients, and prospects to keep them connected and engaged frequently. Raising comfort levels these days can pay huge dividends when moving forward.  
IV) Is your business ready for the future of remote work?
The above checklist will definitely help you out to combat COVID-19 and its tragic consequences. With all things in order and planned, you will encounter with its penalties and overcome them fast. Still, policies must be considered first for your employees working remotely, as yours and your customer's data may be at risk:
Technology that efficiently and securely enables employees to access data remotely through the cloud or on-premise solution
Multi-factor authentication should be levied on all of the equipment
Additional security measures are required when you are monitoring remote access to avoid any unauthorized breach
Beware of social engineering attacks that are increased in times of pandemics and natural disasters. So, double protect your business communications with your team, or customers, or partners.
Final Thoughts
If you want your business in good health with productive outcomes, keep business resilience on the top including other key measures to overcome the pandemic challenges in the present and future.