Migration from TDM to IP telephony(Part 2): Deployment Models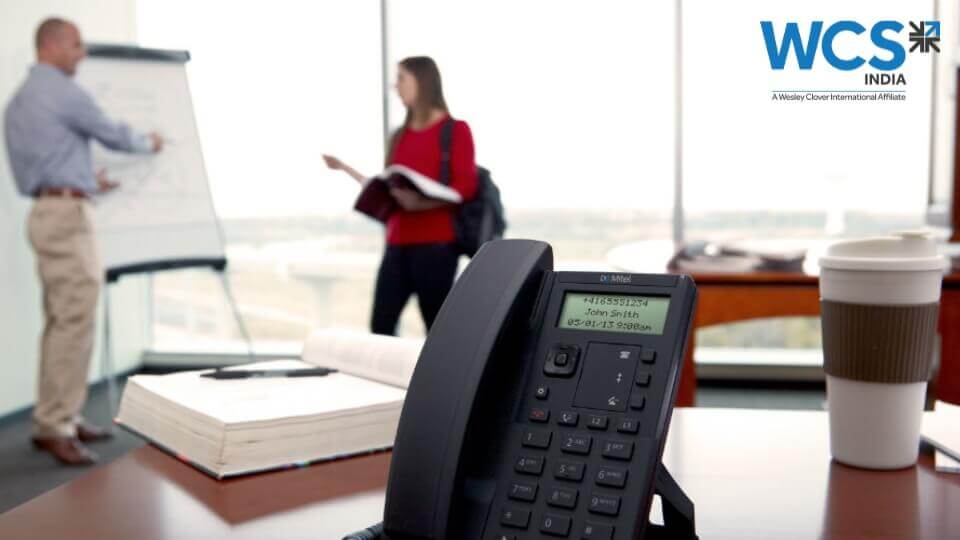 In our earlier blog-Migration from TDM to IP telephony(Part 1): Hybrid Approach & Benefits  we have discussed about the benefits of migration from TDM to IP. In this blog we will talk about various deployment models used for migration.
Deployment Models
1. Single Site Model:
In this model, the call processing agent is located at a single site and no telephony services are provided over IP-WAN. This implies that in case of IP-WAN failure or insufficient bandwidth, there is no loss of call processing service since each site is isolated and self-contained.
Small or mid-sized businesses deploy these models over single site router running at a single location.
PSTN (Public Switched Telephone network) is used for calls beyond LAN or for external calls.
Can be integrated with PBX (Private Branch Exchange) and voicemail systems.
Significant cost benefits that come with converged network infrastructure.
Single site deployment makes each site completely self-contained with no dependency for service in case of IP-WAN failure or insufficient bandwidth.
IP telephony codecs like G.711 are used for all IP phone calls, which eliminate the consumption of DSP (Digital Signal Processor) transcoding resources. However, these resources can also be used for other functions, such as conferencing and Media Termination Points (MTPs).
2. Multi-Site Centralized Call Processing Model:
In multisite WAN deployment with centralized call processing model, there is a single call processing agent, which provides services to users located in different sites. It uses IP WAN to transport voice traffic between the sites.
The remote sites are dependent on the centralized call processing agent to manage their call processing. This implies that the entire communication may go down in case, any problem comes in WAN.
This deployment model is used for banks, which have corporate headquarters and other regional offices that are connected in a QoS-enabled WAN.
Applications, such as voicemail and IVR (interactive voice response) are also centralized, and reduce the overall costs of administration & maintenance.
Branch sites can access the call processing capabilities in the headquarters site and contact center capabilities for their requirements.
This deployment model helps in saving PSTN costs for intersite calls by using IP WAN instead of PSTN.
With this deployment model, there will be maximum utilization of available bandwidth, as voice traffic shares IP WAN with other types of traffic.
3. Multi-Site Distributed Call Processing Model:
Multisite Distributed Call Processing Model is deployed at multiple independent sites and each site has its own call processing agent.
They are either connected to PSTN or IP-WAN or the combination of both.
In case IP-WAN fails, PSTN is always there as a backup connection. Moreover, since there is a call processing agent at each site, there is no loss of functionality.
Multisite Distributed Call Processing Model is best suited for enterprises with multiple sites in different regions.
Domains, like- technology, manufacturing, transportation, distribution and logistics companies come under this category.
With Distributed Call Processing Model, there will be PSTN cost saving benefits as IP WAN will be used for calls between the sites.
Scalable to hundreds of sites.
Voice traffic can share IP WAN with other types of traffic, which makes maximum utilization of bandwidth.
Gatekeepers or SIP (Session Initiation Protocols) proxy servers are the prominent elements in this type of deployment model. (Gatekeepers serve the function of call admission control into and out of each site.)
The enterprises can also use multiple gatekeepers to provide redundancy within the network.
4. Clustering over IP-WAN Call Processing Model:
The organizations with larger user population across multiple sites are connected by IP-WAN with QoS features. Benefits for this deployment model include:
There is a single point of administration for users for all sites within a cluster.
A Unified Dial Plan
Shared Line Appearances
Feature Transparency
Payoff
The above-mentioned deployment models help you establish the seamless connection among different IP telephony devices of your business. However, irrespective of the model you select, you should equivalently focus on the telephony network as well. It should be easily accessible to all users.