What are the Advantages and Limitations of Free Softphones?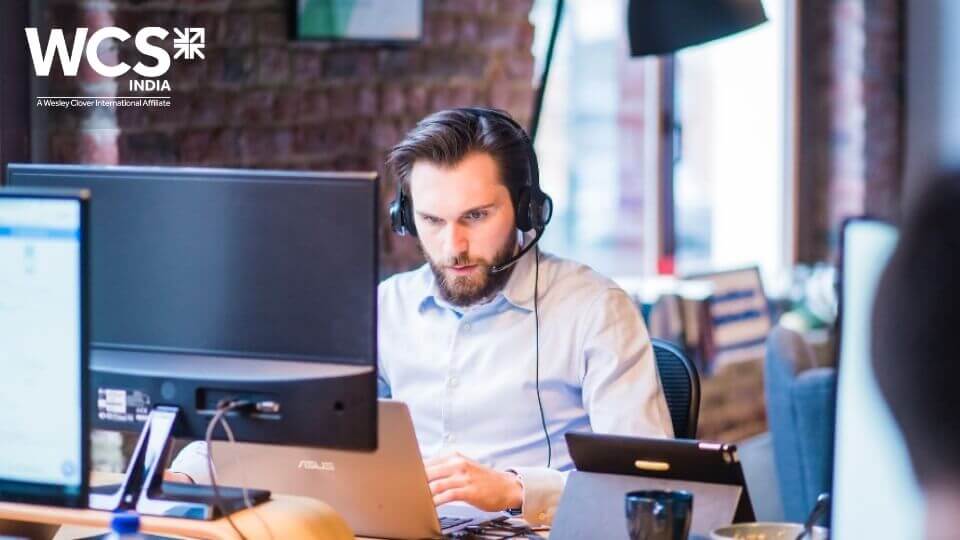 Many businesses and enterprises are choosing softphones rather than legacy phone systems to adopt scalability under a pocket-friendly budget. Since it is a software application that can be simply downloaded, it is an easily accessible communication option these days.
It's true that companies today rely on tech-oriented, fast, consistent, reliable, agile, and customized solutions for their customers. And, even the customers also demand systems that are credible and highly customizable. Softphone possesses all these parameters that any company can leverage it to improve communication and collaboration. It consists of a few simple steps to follow- simply download it, install it, and start working straight away. And, it's wiser to adopt a faster and less expensive onboarding process rather than the manual setup of the hard phone.
However, which is the best softphone to use? Is it a free or paid softphone that will meet your business's objectives? Why do people often prefer free versions of softphone? 
Well, it's the fact that you can easily use the free softphone with your free PBX. However, when it comes to administer, support, and maintain multiple users' access using free softphones- it is almost impossible to make users use their respective softphones correctly. However, no matter which softphone you choose, make sure it should possess these must-have features. 
So, let's catch up on both sides of free softphones- the good and not so good corners. After that, it's time to decide which version will work out the best with your business/enterprise goals.
Advantages and Disadvantages of Free Softphones
Pros
1. Voice & Video Quality
The media quality is basic with free softphones. It has different alternatives, such as- background noise cancellation, echo reduction, etc. You can adjust the video size according to the type of web camera or the bandwidth limitations. Plus, you can also modify the video resolution.
2. Installation & Setup
The free softphones can be easily downloaded, installed, and set up in just a few clicks. It is a completely DIY process. Simply, you must have some necessary information and credentials- SIP account info, username & password, firewall traversal, and other network info.
3. System Requirements
The softphone should be compatible with all platforms- Windows, Linux, Android, iOS, and Mac OS. And, today's computer systems and smartphones are compatible with these platforms already. Plus, minimum hardware space is necessary. (e.g. - for X-Lite, minimum 1GB memory and 50 MB of hard disk space are required) It can be easily available today, isn't it?
4. Features Set
HD audio & video calls, call recording, call transfer, auto-answer, etc. are the features that are availed in free softphones. But, still, some features are not accessible.
5. Free of Cost
Most of all, the biggest merit is that you don't need to invest a single penny for a free softphone. Many free softphones are available easily. They can be downloaded and you can simply start using it with access to all its basic features.
So, we can assert that the free version is good, but up to a certain extent. If the requirements are advanced and highly business-oriented, then you need more enhanced products in the line. Undoubtedly, you need to turn your head towards the paid version of the softphone. Simply- "you will get what you pay for."
Cons
Let's check out the cons of using free softphones:
1. Free versions are generally available for non-commercial use only
Yes, many softphone's OEM(s) provide free versions but they are not allowed to user for commercial purpose - those are meant for evaluation purpose only. 
2. Basic Audio/Video Codecs
It's true that free softphones have basic audio and video quality. It intends, of course, that the quality is not good that affects the communication and eventually your business as well. On top of it, the paid softphones have premium audio/video codecs that will deliver crystal-clear sound and HD audio/video experience.
3. No Back-Up Support of OEM
The OEM keeps supporting while the users are accessing the softphones. No matter which sort of issue- technical, resources-related, etc. - any problem can be handled by the administrators. The user simply has its credentials (username and password) and can use it hassle-free. Everything else is handled by the OEM. In the case of free softphones, there is no OEMs' support. It can induce many hurdles and your business may be at the risk edge.
4. Absence of IM, Presence Features and other advanced features
Free softphones don't support all features. But, if you want to access IM, Presence and other advanced features, like- cloud server, user management module, and other collaboration services, etc., you have to go with the paid version.
5. Absence of Cloud-Based Central Server
Yes, the centrally located server or the cloud-based provisioning model is not available with the free version of the softphone. This is the server that manages all the users and their accounts from a central location- that will be much easier for the users because they don't have to concern about the back-end settings.
6. Not Secured
Quite obvious, the free softphones don't give any encryption module or guarantee. They are just availed and you will download it and use it. But, there is no affirmation of any security protocols. Thus, your data, call, and other information can be at risk.
For e.g. - X-Lite is an eminent softphone that works with most of the SIP-based VoIP services and IP-PBXs. It is available free, stable, can be easily installed, and has a rich set of features. Still, it has some drawbacks as well- Free X-Lite is legally not allowed for commercial purpose, doesn't support a cloud-based provisioning model, and business-related features are not availed with it, etc.
Conclusion
Both options have their merits and demerits, which are the reasons people often get confused. No doubt, mobility is the common thread that binds the free and paid version of softphones. Still, some divergences make them separate. Therefore, you have to decide now- which option is the best fit for your business. Explore here more about what is a softphone, its features, benefits, and a lot more.