Unified Communication Solutions for Hotel Aggregators
October 29, 2015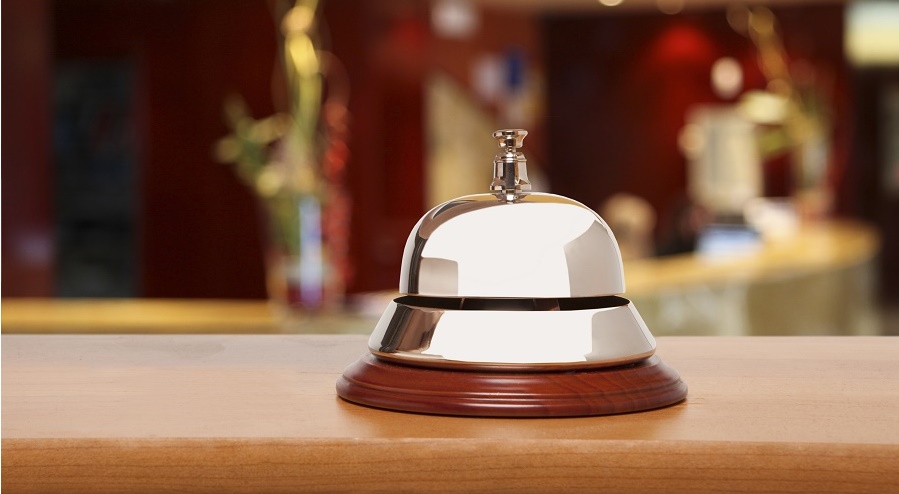 Hotel room aggregating companies like Oyo Rooms, Zo Rooms etc who place their brands on properties they aggregate, depend upon these properties to assure guests of a standard quality at a minimum. This assurance helps the aggregator build brand value and effectively increase market share.
An important aspect that contributes to guest experience, and enhancing brand equity is the communication system and property management system available at each property.
Since it is normally the budget hotels that are aggregated, their financial capacity to invest in a "high end" communication system and PMS is limited. Most such hotels have analogue EPABX systems that support basic voice telephony with limited capabilities. The PMS is either home grown or very basic. In most cases it is a standalone system that is not integrated with the hotel's communication system.
Generally these solutions suffice for the hotel as a stand-alone property. However, when there are multiple properties under a common brand (either owned by a single entity, or under aggregator's brand), guests expect a common standard across all properties. This expectation begins with the check-in process and ends with check-out and sometimes with the feedback from customer. In between, this covers in room calling, conferencing, VoIP calling, wake-up service, mini-bar billing, call billing, loyalty program, special offers etc.
There is a compelling case for standardizing on the communication system and PMS if one considers the guest expectations and other factors like regular training, need for uniform processes, real time monitoring, and real time data access.
Being small properties, the hospitality segment that I am discussing has budgetary constraints that prevent them from going for full-fledged PMS software and feature rich telephony system.
This is where IP based Unified Communication solutions like MiVoice 400 with packaged PMS suite can play a significant role in helping these small hotels take the leap to the next level.
Such IP based solutions can be centrally hosted with voice gateways at each property to enable calling into the public switched telephone network to meet regulatory requirements. This centralization with distributed gateways fulfills all or most of the objectives that a room aggregating company may be seeking to fulfill.
1. Common Branding
2. Uniform communication across properties
3. Centralized lightweight PMS
4. Near uniform experience for guests across all properties
5. Real time information and monitoring
6. Professional look, touch and feel
7. All properties on internal calls with each other
8. Collaboration across properties for training, strategy sessions, sharing best practices. This maybe voice calls or video calls
9. Centralized Contact centre for feedback, marketing, grievance redressal, etc.
Standardization

 and training using UC
The normal approach companies take to standardization is to document the desired standards and circulate to the properties followed by regular audits.  In some cases vendors are also standardized to achieve this.  This approach can be effectively replaced with a system that allows monitoring in real time.
Communications system like the one described above can be used to train employees across all properties from a centralized location over a video call with desktop sharing, application sharing and screen sharing. This not only help in cutting training costs, it also allows for regular updates and refreshers. The training needs of a new property that is added to the aggregator's brand is high and needs to be imparted in the minimum time. A centralized IP based communication platform can greatly contribute towards this.
Centralized PMS
A centralized PMS that serves all properties can enhance branding, provide real time data, ensure error free reservations and invoicing. In addition to these, the centralized PMS can help with loyalty program and promotions that the aggregator may wish to run from time to time. It is also possible to share guest profiles, and guest preferences across all properties.
The PMS also helps in real time monitoring of individual properties and reduces the need for physical audit.
By integrating feedback into the PMS one can have the benefit of running a full feature PMS with significantly lesser investment.
Scalability
The IP Based UC system like the MiVoice 400 is scalable both in terms of the number of systems that can be integrated as well as in terms of extensions on each system. This allows for gradual scaling as need arises with minimal up front cost. The user and  PMS licences can be procured as and when required.
Integrated Contact Centre
The MiVoice 400 solution offers a compact contact centre option that can be bundled with the system. The integrated contact centre option is a big help to small businesses to manage their customers through their own dedicated compact contact centres. All basic reports generally required of a 5-50 seat contact centre come as templates that can be modified to suit individual needs.
Summary
Hotel room aggregating companies have a solution that can be leveraged not only to improve guest experience but also to enhance brand equity.  The multiple options allow for a gradual investment providing healthy ROI. It's time for small budget hotels to go for a complete makeover.